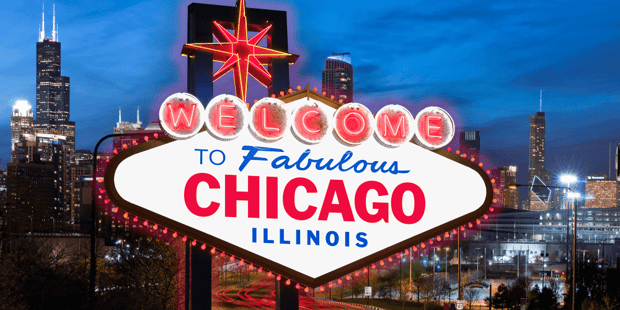 Expansion Language added to Proposal in Illinois

Mathias Jensen

Published 26/06-2019
A state legislator in Illinois is planning to add language to a proposal that could lead to a further 6 casinos being licensed in the state, one of which is set for The Windy City. These casinos could provide a massive boost to the state's coffers, so all eyes are on this proposal as advocates and objectors wait for the results and the potential law changes that could follow.
The Income
The gambling sector generates hundreds of billions of dollars all over the world and a huge portion of this is centred on the United States, where cities like Las Vegas and Reno have been built off the back of the gambling dollar.
Thanks to a recent law change that allowed states to set their own rules, a lot of authorities have been changing their stanch on this issue and embracing the potential increase in tax revenue that legal gambling could bring.
More Tax Revenue
It has been estimated that the state could generate an additional $350 million in tax every single year, all of which will come through the licensing of these 6 new casinos. This cash will come in handy for the construction scheme that is being planned in the state, a scheme that will cost over $41.5 billion.
The Illinois Governor is one of the biggest opponents of the scheme, believing that this additional cash is essential if that construction scheme is to go ahead. And now, thanks to this new language insertion, which has already gone though the House of Representatives, he could get his wish.