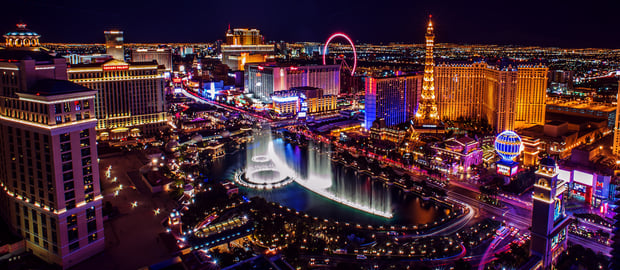 Expert states that if Las Vegas casinos want federal liability protection, they'll have to catch more than cheats

Mathias Jensen

Published 04/09-2018
MGM Resorts is looking for liability protection, almost 12 months after the tragic shooting on October 1, but if casinos and resorts in Las Vegas want this sort of protection, they will have to do more than simply catch cardsharps.
Hotels do not, at present, feature on the list of facilities that have been given Department of Homeland Security certification that offers protection and limits liabilities if they experience a terrorist or other violent attack, under the provisions of the SAFETY Act of 2002. One expert believes that Las Vegas casinos will need to significantly beef up their surveillance methods to reach the required standard for federal protection. Attorney Brian Finch, a specialist in data protection and cybersecurity, told the associated press that "What they would have to show is that those cameras are equally useful for terrorist threats, such as identifying knife fights or someone trying to put something in the ventilation system."
Finch has applied for numerous facilities that have been given federal certification limiting their liability under the SAFETY Act, including buildings, venues, stadiums, and other places where the public gather.
MGM has filed suit against victims of the October 1 shooting, contending that Contemporary Services Corporation, the company running security for the Route 91 Harvest Festival, has DHS certification, and therefore the casino can't be held liable for any damages claimed by victims. However, it is unclear whether this argument will work in court.
Since the October 1 shooting, that killed 58 people, other smaller incidents have taken place on and around the Las Vegas Strip, demonstrating that security may still have a long way to go.
A special report in the Las Vegas Review-Journal in December 2016 alleged that surveillance stations in Las Vegas casinos frequently have five people or fewer working the cameras at any one time. Since the October 1 shooting, cashier cages at the Strip at the Bellagio, Ellis Island, New York-New York, Circus-Circus, SLS and Harrah's casinos have all suffered robberies.
In June the murdered bodies of a Vietnamese couple were found in a hotel room at Circus-Circus, with the murderer thought to have gained access through an unlocked door. The arrest warrant noted that the room door had a broken latch plate which meant it couldn't be properly closed.
Later that same month, Danny Roy Salazar was arrested after a 10-month spree of robbing various casinos in Las Vegas. By pretending to be an employee, Salazar is believed to have been able to enter restricted zones in up to eleven facilities and make away with stolen items, varying in size from small electricals to a whole photo booth, in a stolen truck.
Although Salazar inflicted no violence during his thefts, it's clearly concerning that he was able to enter buildings that are high up on the list of potential terrorist targets through worker entrances without being challenged and apparently wander through the buildings at will; obviously more needs to be done for these facilities to obtain DHS certification.
Finch said that certain properties may not be able to obtain certification and that the high turnover rate of patrons in hospitality facilities offers a different and highly complex problem compared to sports venues, concerts etc where the crowd remains more or less in one place.
Whether or not DHS certification is awarded, it is clear that if Las Vegas wishes to keep its place as the world's gambling mecca, it must do more to make its visitors feel that they can be safe in journeying to and residing in the city.