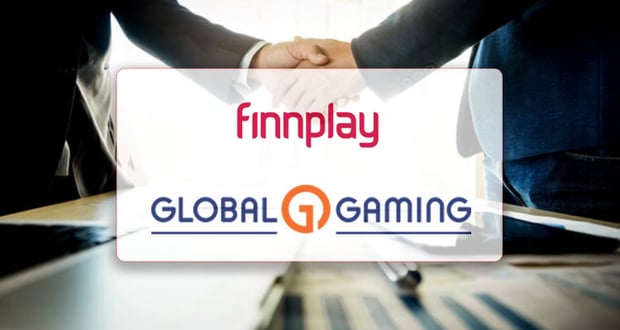 Finnplay and Global Gaming agree a deal

Mathias Jensen

Published 06/08-2019
Global Gaming recently announced that they had signed a new partnership deal with Finnplay. The deal will see the technology from Finnplay appear on the sites that Global Gaming operates.
This will see the platforms and tech solutions that have been developed by Finnplay begin to make their way onto the Global Gaming sites, such as Ninja Casino, and help to improve the quality of their operations.
Global Gaming has released a statement that makes it clear that they are excited about the opportunities that partnering with Finnplay offers them. Not only does it offer the potential to expand into the Nordic market, but it also gives them the experience of that market that they wouldn't have had access to beforehand. It also increases their roster of games and as such makes their casinos a more welcoming experience.
New CEO signs deal
Global Gaming recently made a change at board level. With a former director making the step up to CEO. He made the move officially at the start of July and as such one of his first actions was to ink the deal.
They also feel that the signing of the deal will give them more insight into what works and doesn't work on their platform and allow them to improve on it in the future.
Licenses across the board
One benefit to Global Gaming is that Finnplay are licenced in a wide range of jurisdictions. This will allow a seamless introduction of the platform to their casinos without having to worry about it not being allowed in certain areas.
Problems with regulators
This is a great relief to Global Gaming who was hit with sanctions from the Swedish regulators recently. One of their child companies even had their license revoked. There were apparently serious breaches in money laundering regulations and as such, they had no other choice. However, Global Gaming feels that the punishment was over the top and have launched an appeal. They are highly confident that the decision will be reversed and a less harsh punishment put in force.
Rejection of initial appeal
While Global Gaming feels that they should be successful with their initial appeal, the Admin Court in Sweden rejected the appeal and as such the child company were unable to resume trading within Sweden.
Because Global Gaming has failed in their initial attempt to have the decision reversed, the court of appeal backed up the initial decision, they will have to take things further. They are currently challenging the decision through the regulator's official channels, but if it fails will have to escalate to the Supreme Court.
Because the start of 2019 heralded a new set of rules it means that Global Gaming failed to change their operating practice in time and fell foul of the rules. It has also impacted on a number of operators in terms of their revenue due to new much higher tax rates.
Romanian casinos for Finnplay
Finnplay, on the other hand, have been expanding their influence into Eastern Europe. With the launch of a new casino, Platinum Casino, in Romania. This is a market which recently became fully regulated and as such Finnplay have been looking to make inroads in the market.