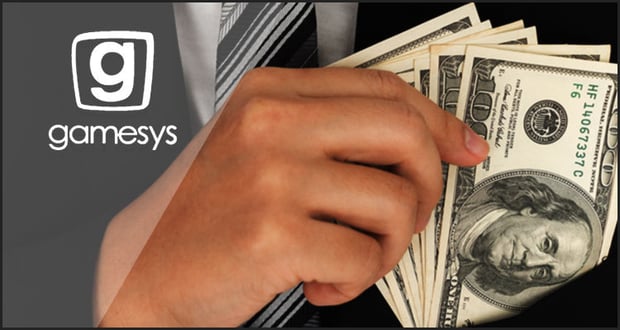 Gambling Commission Fine for Gamesys Limited

Mathias Jensen

Published 29/06-2019
There have been a number of big fines levied against well-known gambling brands in recent months, many of which have come from the Swedish regulators, where a new regulated market is being established, and UK regulators, where tighter restrictions are being imposed on problem gambling.
One of the latest companies to be hit is Gamesys Limited, who have just been fined £1.15 million by the United Kingdom Gambling Commission after they were found to be in breach of laws concerning money laundering and responsible gambling.
The Offense
The fine was announced by the United Kingdom Gambling Commission during an official press release. They described the details of a recent investigation, during which time it was discovered that several individuals had used stolen money to gamble on the JackpotJoy.com domain.
These instances all took place between 2014 and 2016, during which time it is believed they gambled over £460,000 on the site. This was in breach of the United Kingdom Gambling Commission's anti-money laundering regulations, as the owners of JackpotJoy, Gamesys, did not do enough to establish the source of the funds being used to gamble.
They UK regulators also claimed that Gamesys failed to intervene even after these gamblers displayed signs common with problem gambling, which meant they also broke rules governing responsible gambling.
The Punishment
As per the terms of the settlement, Gamesys have been tasked with returning all stolen cash to its rightful owners. They will also be tasked with paying a fine of £690,000, refusal of which could see them being hit with even bigger penalties and could put their license at risk.
A spokesperson for the UK Gambling Commission announced that these funds would be used to bolster the National Strategy to Reduce Gambling Harms, a program it established with the goal of reducing gambling addiction across the UK. The funds will help to hasten the delivery of this program and protect against any such issues occurring in the future.
They finished by making a statement in which they said it was "vital that operators understand their customers" by tracking their activity and stepping in when they believe that something illegal or damaging is happening. They added that Gamesys Limited's failure to do this "resulted in a variety of failings" and also initiated the flow of "stolen money" through the business.