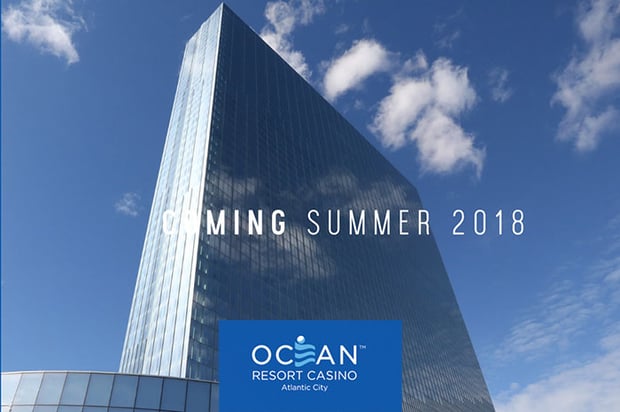 Gaming license issued to the Ocean Resort Casino in Atlantic City

Mathias Jensen

Published 27/06-2018
After much time and effort and just a week before it is due to open, Ocean Resort Casino of Atlantic City has been given a gaming license.
The New Jersey Casino Control Commission (CCC) gave formal approval to the casino's gaming license application on Thursday. The pitch for the license began on Wednesday but continued into Thursday as the CCC asked detailed questions of the casino. Nonetheless, the casino won the license in a unanimous vote.
Previously operating as Revel before it declared bankruptcy (for a second time) in 2014, Ocean Resort Casino is scheduled to open with much fanfare on the 28th of June. Bruce Deifik. its owner, explained to the CCC that he had learned from his beleaguered experience with Revel, a $2.4 billion enterprise, and would be doing things differently.
To begin with, Deifik intends to cater not just to high-rollers but to all players. Frank Leone, the CEO of the casino, highlighted the customized service the casino will provide, promising "customers who don't get personal attention at other properties get personal attention here." Moreover, while Revel earned a bad reputation for being miserly with perks, Ocean Resort Casino will provide VIPs with a range of benefits.
In addition, the casino will allow smoking and the layout has been reconfigured to make finding your way around the space much easier. According to Alan Greenstein, Ocean Resort Casino CFO, the casino will capture 10.5% of the casino market of Atlantic City, up to 12% by the year 2010.
A sportsbook powered by William Hill will be present on the gaming floor, and Phil Murphy, the Governor of New Jersey, is set to place his first bet at 1 pm on the day Ocean Resort Casino opens its doors.
It has been reported that the casino will release an online casino website at the beginning of July in partnership with leading provider of game technology GAN. GAN is behind the casino technology utilized by the New Jersey branch of Betfair's online gambling operations.
Gaming operations threatened by budget deadlock
Previously the Trump Taj Mahal, Hard Rock Atlantic City by Hard Rock International will open its doors just two hours before Ocean Resort Casino. However, the continued operation of both businesses may already be in jeopardy as legislators struggle to end a budgetary deadlock by the 30th of June. If an agreement isn't reached by this date, this will result in a government shutdown of all non-essential services.
New Jersey law states that if a government shutdown endures for over seven days, all gaming operators in the state are also required to close. This is because the gaming regulation will have ceased given that regulatory services are subject to the shutdown. Last year, a bill was put forward that would have categorized the New Jersey gaming industry as an essential service; however, this bill did not pass.
On Thursday, both New Jersey's legislative chambers are due to vote on the budget. However, Governor Murphy is advocating for higher taxes on millionaires and a higher sales tax and legislators are trying to get higher corporate taxes through. Both sides seem determined to get their way, so stay tuned!