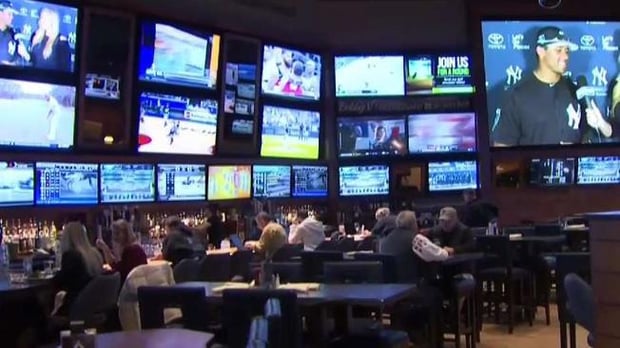 Gaming Products to be Considered by Connecticut Legislators

Mathias Jensen

Published 15/03-2019
The Public Safety and Security Committee in Connecticut could be set to pass major legislation that will shake-up the gambling laws in the state. This legislation will be discussed during a special meeting that is said to have taken place this week, and depending on the outcome of this meeting the gambling and gaming landscape of this New England state could change considerably.
The First Proposal
According to HartfordBusiness.com, the first proposal to be discussed during this special meeting is the proposed enterprise between Mohegan Tribe and the Mashantucket Pequot Tribal Nation, which will allow them to open a satellite casino in East Windsor without acquiring the necessary federal approval.
The planned facility, which has been given the name Tribal Winds Casino, is said to have been approved by state legislators in the middle of 2017. There were a number of protests against this establishment, including the casino giant MGM Resorts International, which has a similar gaming facility in Massachusetts.
Work has not yet begun on Tribal Winds Casino, which is projected to cost around $300 Million, as the US Department of the Interior has not yet given permission, but if the aforementioned meeting goes as planned then this will allow the Mohegan Tribe and the Mashantucket Pequot Tribal Nation to circumnavigate federal approval and begin the construction process.
The Second Proposal
The second proposal that is reported to have been discussed at this meeting also concerned the Mohegan Tribe and the Mashantucket Pequot Tribal Nation. It will allow them to open sports books inside their regional casinos, including the hugely popular Foxwoods Resort, which is one of the biggest casinos in the US and one of the most popular outside of Nevada.
The proposal, if passed, will also allow them to offer sports betting services to places anywhere in the state of Connecticut, taking advantage of federally-recognized tribes and existing laws. It will set the legal gambling age at 21 and help to greatly expand the sports betting landscape in the United States.
Other Proposals
This meeting of the Public Safety and Security Committee will also discuss legislation that will allow the state-run Connecticut Lottery Corporation to offer keno and other number-based games of chance to players above the age of 18. This is a huge step and one that follows on from legislation that has passed in other regions, placing more control into the hands of lottery organizations that already control a large part of the gambling sector.
The final proposal to be discussed could see a casino being opened in the largest city, Bridgeport. MGM Resorts are the company behind this proposal and could see them open a large casino in the state that may compete with Foxwoods and other popular resorts.