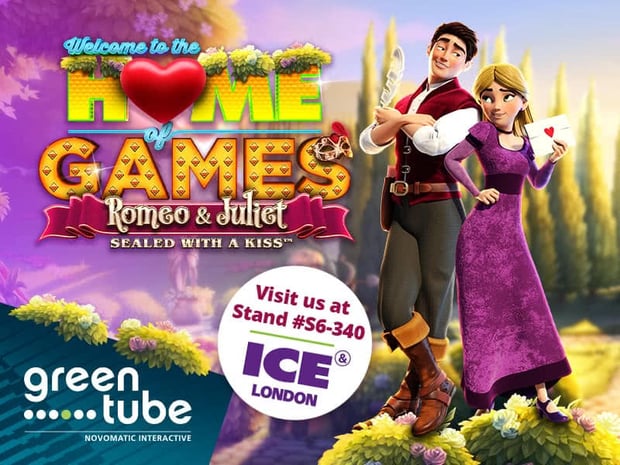 Greentube to unleash a mystery at ICE

Jonas Riis Vestergaard

Published 28/01-2020
Greentube have announced that they will be showing off their first game of 2020 at the ICE show in February.
This announcement has created a lot of buzz within the iGaming industry with many people wanting to know what it will be. Greentube will also be showing off their current roster of titles which is sure to bring in a good number of potential customers due to the popularity of Greentube titles.
Can you keep a secret?
Greentube have offered no details about their latest video slot release, except that it's guaranteed to be massively exciting for players and features plenty of surprises in the gameplay. They are hoping that the secretive nature of the launch will help to create a little bit of interest in their first 2020 release.
The CEO for Greentube commented that although the latest release will have some secret aspects in place they can still throw out a few clues as to what it will be about. He said that although they will be keeping things close to their chests they are looking forward to releasing the star crossed title to their portfolio. While it might not mean much, this clue could be hinting that the title will be based on Romeo and Juliet. The new title will be added to the extensive Greentube roster of titles and they hope that it will help with their current levels of growth.
Showing off titles to players
The people who attend the stand where Greentube are based, which will be the stand of their parent company, Novomatic, will be able to try out some demo versions of their current video slots. There will be a range of titles from both their past and some of their more current releases on offer. Greentube are expected to grab a lot of attention from the attending guests.
Greentube are also expected to be showing off their latest progressive jackpot slot, Cash Connection Charming Lady. The game has a very high variance and has been getting a lot of attention in the industry. There will also be a follow up title to the latest Book of Ra game.
Growing at a fast rate
The number of well received and popular titles that Greentube has in its roster has been growing over the last year. This means that the deals they have signed with a range of different casino operators has allowed them to grow at a similar rate. Not only have new deals been signed but Greentube have also made moves into new market areas for the first time.
Take a look at the stand where Greentube are located at the ICE show in early February.