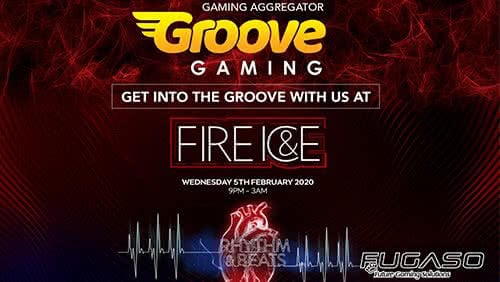 GrooveGaming hosting a party at ICE in February

Jonas Riis Vestergaard

Published 05/02-2020
At this year's ICE event GrooveGaming will be teaming up with Fugaso to host the highly anticipated Fire & Ice party. This will take place in early February and will offer everyone within the iGaming world the chance to enjoy a fun evening full of dancing and music.
Excitement about the event
There is a lot of buzz about the party because it will give a large number of people within the iGaming industry the opportunity to meet and let their hair down. There are expected to be more than 2,500 people at the party which should ensure lots of fun goes down. As well as providing fun it's also expected that people will be able to network with each other. The party could even be the start of the next big company in the iGaming world.
The head of sales for GrooveGaming commented that she believed the party would be perfect for everyone at the event. It will allow people to relax after a busy day and ensure that everyone can network or party as much as they like. GrooveGaming themselves are also expecting plenty of new friends to come their way due to the extra prestige that is offered by them choosing to host the party.
The Fire & Ice party happens every single year of the ICE event so GrooveGaming will have a lot to live up to compared to past hosts.
Betsoft taking the opportunity to showcase titles
As the ICE event starts to get up and running there are plenty of the biggest names in iGaming throwing their hats into the ring. One of the biggest is the UK based developer Betsoft. It will be showing two of its newest games to the people attending the event. The first is Total Overdrive and the second is Super Sweets. Both titles are video slots and are expected to be released at some point during 2020.