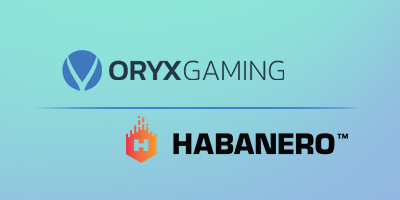 Habanero Ink Supply Deal with ORYX Gaming

Mathias Jensen

Published 21/06-2019
Habanero have just announced the completion of an agreement with ORYX Gaming, which will see them provide their vast portfolio of video slots and table games to the operator. ORYX Gaming have over 8,000 third-party titles already but were more than happy to grow that roster and to work with a company that has been attracting a lot of attention lately thanks to some big releases and some impressive features.
It is hoped that this deal will help Habanero enter new markets in Europe, while ORYX Gaming will use it to expand their reach even further into the world's biggest regulated markets.
The Deal
Based in Slovenia, ORYX Gaming is a content aggregator, which means it works with developers and casinos, getting content from the former and offering it to the latter. They are expanding their roster of titles all of the time, and thanks to the aforementioned deal they will now be able to offer top casinos games like Hot Hot Fruit and Magic Oak.
The CEO of the company spoke on this new partnership to say that there was no doubting the "quality that Habanero brings" to the table. They also noted that they are always looking to grow their selection and were confident that their many customers would be happy with the features that Habanero titles had to offer.
Habanero also spoke on this deal, with their European Head of Business Development saying that more players than ever will now be granted access to their games, allowing them to showcase their development skills in front of a wider audience than ever before. They added that "Habanero is always looking to create eye-catching and quality games" and that their deal with ORYX Gaming will continue to help them in their endeavours.
Partnerships and More
Partnerships like this are how iGaming developers like Habanero spread their wings, getting their games in front of more eyes and ensuring more spins and more revenue. But games are the lifeblood of companies like this and that's why Habanero have been working hard to add more and more of them to their list.
One of their most recent releases was Lucky Lucky, which utilises a classic Asian-inspired aesthetic and transports players to a world of cherry blossoms and waterfalls. Lucky Lucky is not the first game that they have released so far in 2019 and as they continue to look towards new markets and improved growth, it likely won't be the last.