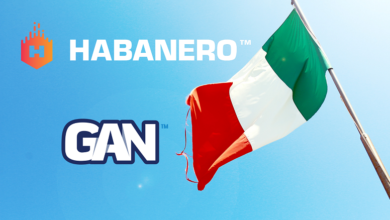 Habanero Systems and GAN sign a new deal

Jonas Riis Vestergaard

Published 04/12-2019
Habanero Systems have signed a brand new deal with GAN. This will see Habanero use the game aggregation software that GAN have developed to begin offering their game roster to partners within Italy.
This new deal will see every single game that Habanero have created be available through the platform. It will see them increase their market share within Italy and within Europe as a whole. It's a move that is expected to help them to continue their current growth.
Offering titles to tier one operators
It's not just the Habanero slots that are on offer, they are also including their table games in the deal.
There are a lot of tier one casinos within the operators that use the GAN platform. This new deal will give them access to the wide range of titles that Habanero have been putting out over their lifespan. This includes their latest releases, with Colossal Gems ensured to be part of the deal.
The Business Development Manager for Habanero commented on the latest deal, saying that they were impressed with the work that GAN had put in recently to help forge partnerships with some of the biggest Italian operators. Because Habanero intend to continue their growth in this region, it was an important deal to sign up with GAN. They expect their titles to be popular when they are released to a wider audience and look forward to expanding their brand.
Lots of appeal to players
GAN are also excited about the new deal. They aim to sign deals with the top operators and top software developers around the world. The level of quality that the Habanero portfolio offers means that they will allow GAN to sign new deals with operators due to their increased offering. This new deal comes just after GAN have signed a deal with Playtech to add their titles to their platform.