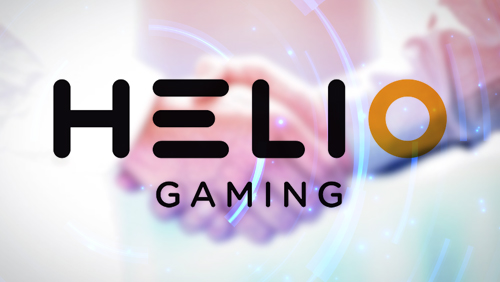 Helio Gaming Achieves Recognition as Lottery Supplier

Jonas Riis Vestergaard

Published 03/11-2019
Helio Gaming, a Maltese provider of lottery software, has just been named the Lottery Supplier of the Year by esteemed judges at the Starlet Awards. According to the judges, they were impressed by the company's innovative produces and diverse range, as well as its commitment to helping businesses move forward in the iGaming sector and giving them the tools they need to succeed.
Lotteries are big business these days with the internet breathing new life into them and giving players easy access to the biggest and best lotteries all over the world. Helio Gaming has been capitalizing on this trend, creating software that makes life easier for operators and provides more choice for players.
Products
Helio Gaming's flagship game is something known as Lottery Hero, an hourly lottery that features an accumulative jackpot, beginning at €1 million and growing from there. This game has been created with tablets and smartphones in mind, which means it appeals to a younger generation and ensures that it can be accessed and enjoyed by everyone.
Live Lotto is another popular game provided by Helio Gaming. This game is more compact and condensed, with three-minute draws and prizes that can go as high as €50,000. Players are also given a chance to interact with the hostess of the game, providing that additional level of engagement that players seek.
Purpose Built Solutions
The CEO and co-founder of Helio Gaming used an official press release to comment on the company's recent form and innovations. He said that their goal was to create "purpose-built solutions" that allowed their partners to remain active and competitive in a busy marketplace, while also stating that it was "very pleasing" to see that their cutting-edge development was receiving the recognition that they believed it deserved.
He added that while it is a competitive industry, they are confident that they can hold their own and that their products can stand out from the crowd.
Perfect Year
Being voted the Lottery Supplier of the Year is the icing on the cake for Helio Gaming, completing what has been a very impressive year as it seeks to expand into emerging markets and grow its presence even further.
In addition to this big win, Helio Gaming has received nominations in several major awards, including the 2019 EGR B2B Awards, where it was voted in the Lottery Supply section against brands such as Instant Win Gaming and Bet Invest.
2017 Launch
Helio Gaming was launched in 2017. It is a completely scalable lottery portfolio designed to meet the needs of all lottery operators. It has signed numerous deals since its launch and its products are now available on several sites, including BetConstruct's VBet, which ensured that Helio Gaming was exposed to operators in more than 50 countries around the world.