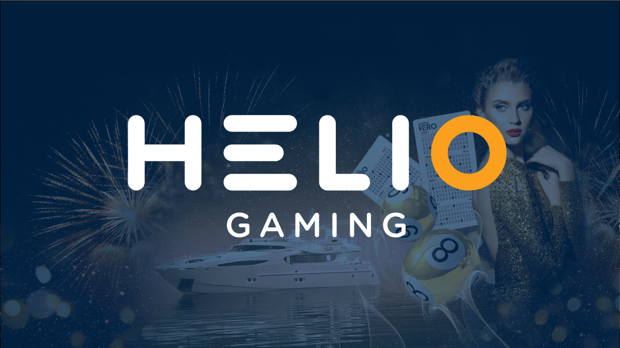 Helio Gaming signs deal to become a lottery partner

Jonas Riis Vestergaard

Published 17/12-2019
Helio Gaming have signed a deal which will see them join up with Singular. The deal is touted to make Helio the first ever lottery provider to work with Singular.
The new deal will see Helio offer a range of new services to what Singular have available. It means that the online lottery market will be instantly accessible. On top of the lottery access there will also be the ability to place wagers on a number of jackpot games that have big wins on offer at a range of stakes.
Absolute availability
The deal will see Singular given access to everything that Helio have to offer in terms of lottery titles. This will also include their most popular titles, which are what Singular most want from the deal.
There will also be a live lottery game offered. This runs every three minutes and gives players the chance to win big prizes quite often. Because it's a live game as well it means that the video stream offers a degree of interaction for players. It adds a real lottery experience without the regulatory headaches that go with it.
Setting records
The CEO for Helio commented that they were happy to have signed a deal with such an established company. Because Singular are well known and respected within the industry signing this deal was something that they knew they had to do. They were also happy to be the first ever lottery that was offered through Singular. They hope that this is just the start of their move to offering their services in new markets.
The CCO for Singular also expressed a similar sentiment. He said that he was very happy that Helio was the company chosen to offer their first lottery products. Because the products on offer were so impressive they knew that signing the deal would be the best choice for all concerned.
Innovative titles
Helio offer a wide range of different games to their players. With specific daily and weekly games available as well as the ability for each casino to create their own promotional lotteries it means Singular will have access to a very diverse catalogue.
Players have access to huge wins through the RNG included, on top of this there are also live draws which really add to the whole experience. On top of this there are prizes other than money on offer such as the ability to win a car.
Well regarded in the industry
Helio were awarded the Lottery Supplier of the Year award recently. This shows the level of product that they have on offer to their customers. This will help them to become more well regarded in the industry and to sign more deals in the future.
At just two years old the rapid rise of Helio is impressive. They offer all of their services through a single API and their titles can all be customised to offer different services for different operators.
Impressive SiGMA showing
Helio are not the only one making waves. Singular have also opened another office in their home of Malta. This is where they intend to grow their brand across more geographies. They showed their new sports betting operations at the recent SiGMA show and the general consensus was that it was highly impressive.