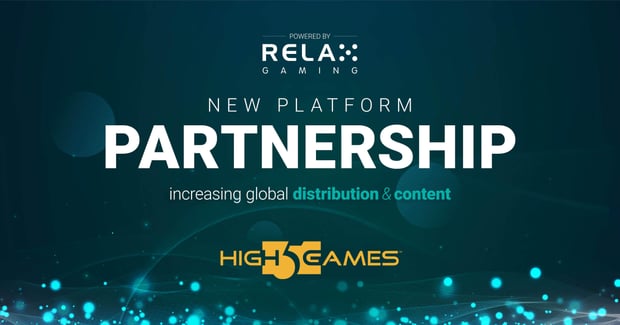 High 5 Games and Relax Gaming Sign on the Dotted Line

Mathias Jensen

Published 19/07-2019
June 2019 proved to be a very busy month for Relax Gaming. They signed multiple deals to greatly improve the brand recognition and their bottom line. One of the biggest deals of that month came towards the end, when they signed on the dotted line with High 5 Games, who have been added to their Powered By partner program.
The deal sees Relax Gaming incorporate all of High 5 Games' titles to their program, which means Relax Gaming's offerings instantly swelled by 120 licensed casino games, including big titles like Way Out Wilds and The Green Machine Deluxe.
It's a partnership that is set to provide great benefits to both businesses. On the one hand, it gives Relax Gaming even more titles, which in turn can allow them to provide more to their operators all over the world. On the other hand, it gives High 5 Games a chance to reach new markets, with the New York developer expanding their reach in one fell swoop.
Increasing Roster
The Chief Product Officer for Relax Gaming, a Mr. Simon Hammon, said of the deal "there is an insatiable demand for new and exciting content" in the online gambling sector, before adding that they are "thrilled" to be enhancing their offering and to be giving their partners more than ever before.
They finished by calling the partnership a "natural move" for Relax Gaming, who are looking to improve their global reach. Relax Gaming have actually signed in excess of 50 agreements like this in just a handful of months, and many of these agreements have been with some of the biggest names in the iGaming sector.
Moving Forward
High 5 Games also had a lot to say about this deal, with their Founder and CEO, Anthony Singer, saying that they were "pleased" to have signed with Relax Gaming and to be increasing their footprint in the gaming industry. They added that the first half of 2019 "has been very successful" for them as their games are now in the hands of more operators and more players. In signing this deal, Singer acknowledges that they are continuing to "build on [their] momentum".
A Big Month
In addition to signing several big deals in June, Relax Gaming also added some new slot games to their list. One of the biggest of these was Ignite the Night, which is themed around a beach party at night and is a soothing, summer-time slot adventure loaded with ambient colors, sounds and features.