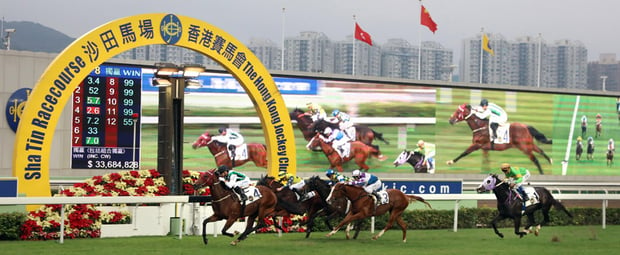 Hong Kong horse racing coming to Betfair

Mathias Jensen

Published 06/09-2019
Betfair in Australia are set to offer the opportunity to place wagers on Hong Kong horse racing. However, they have done so without the Jockey Club in Hong Kong approving this practice.
The new markets will debut in early September. It means that players will be able to use the betting exchange to bet on a horse to lose in Hong Kong for the first time.
The Hong Kong Jockey Club aren't happy about players being able to place a wager on a horse losing. They feel this isn't in the spirit of the event, as well as potentially leading to race fixing.
Betfair in Australia have fought back against these claims, as they say they have a great relationship with racing stewards. On top of this they ensure that they use integrity tools to make sure that there is no corruption on their betting exchange. They help to make sure that horse racing isn't susceptible to race fixing by sharing any strange betting patterns.
Kambi and DraftKings sign a new deal extension
Kambi and DraftKings have come to an agreement to extend their deal. This will see the companies working together for a number of years, while also adding more states to their coverage.
Their last deal included the mention of being able to renegotiate if the legislation within the USA was sufficiently flexible. As new legislation has come in, the two parties have come together to sign a new deal.
This will see Kambi able to continue generating a range of revenue in New Jersey, but also adding more than seven new states to their stable.
Kambi released a statement saying that they were very happy about increasing the length of their deal with DraftKings, while also expanding where they will operate together. They intend to offer sports betting services to a range of new states, while still maintaining what they offer in New Jersey.
Kambi has shown significant growth over the last year, with revenue growing by a quarter and profits increasing by almost 20%
Kambi feel that a large amount of this growth is down to how they have operated within the USA. By adding more states to their roster they feel it will contribute to even more growth.
DraftKings are currently operating sportsbooks in three other states.