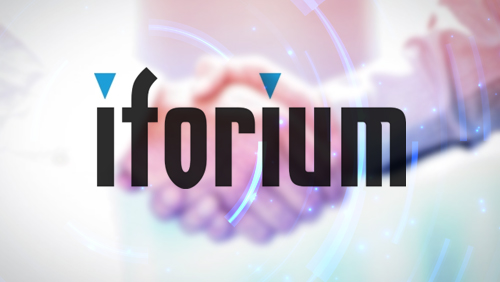 Iforium and Greentube sign a new deal

Jonas Riis Vestergaard

Published 21/11-2019
Iforium and Greentube have come to an agreement that will see them act as an integration tool for Greentube at a number of different online casino operators.
The deal will see Greentube use the Iforium aggregation software, which is named Gameflex, to provide their cutting edge titles to customers. It will allow them to offer their games to a much wider customer base, without having to sign multiple deals with casino operators.
Iforium expect to have many of the top titles that Greentube have on their roster available on Gameflex in the near future.
Word from the bosses
The CEO for Iforium said that they were extremely happy with the latest deal that they had signed. They think that they have signed a lot of high quality deals in recent times as well as walking away from award ceremonies with the most prestigious trophies. By signing with Greentube they expect it to help them continue with their upward rise.
Greentube offered a similar statement after the deal was announced. They feel that signing with one of the top aggregator software companies on the market is something that will help them to continue their rate of growth. They hope that the deal will lead to a long-term partnership that will benefit both parties.
Leading the way in innovation
This new deal will see Iforium's platform hold almost 10,000 titles now. This comes from more than 100 different software providers and shows the level of power that they currently hold in the industry. Because it can be offered through just one API, it streamlines and simplifies the process of adding games to a casino. On top of the games it also brings many other features, all of which help casinos add to their overall player experience.
Several new deals
This is just the latest in a line of deals that have been made by Iforium. They have managed to make their first foray in the USA market and have made moves into the South American market with Mexico. It sees them expanding into all new areas for rapid growth.
Greentube have also been carrying out similar tactics. They have signed deals with a wide range of different operators. Not only have they signed with Iforium as an aggregator partner, but they have also made steps into Sweden.
They intend to continue growing their market share in Europe. The Swedish deal comes after they signed a deal to offer their services in Switzerland and Croatia. These deals all saw them sign with some of the biggest casinos in the countries and is a big coup for Greentube.