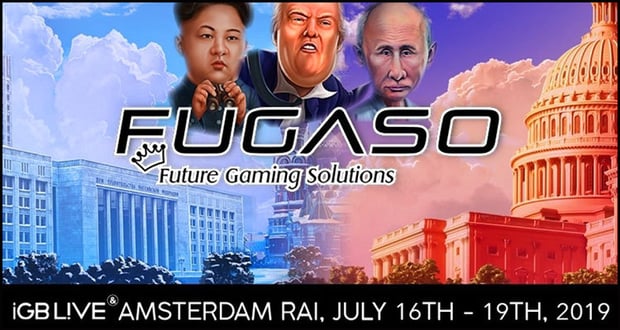 iGB Live! attracts Fugaso

Mathias Jensen

Published 05/08-2019
Fugaso intends to be at iGB Live! when the show opens in Amsterdam. They have a showcase ready for their new features which are based in their brand new titles, which includes the latest release Trump It Deluxe.
Press release declares attendance
On their Friday press release, Fugaso declared that they intend to show all visitors to the iGB show their portfolio of games. With over 60 titles in their casino games roster, which are both desktop and mobile compatible, they feel that the innovative features that are on offer combined with engaging graphics will be something that players cannot forget.
New releases
On top of their announcement that they would be attending iGG, Fugaso also revealed an exciting news of how they intend to show off their latest releases at the show. With Book of Tattoo II leading the charge they also have at least another four titles all ready to show players and operators who have made their way to the show.
Worldwide desire
A Fugaso spokesman said that they intend to show off a huge range of their titles at the show. With the new Fugaso Airlines slot ready to be played, they are anticipating a huge amount of interest. They also laid out just how much time they have spent making their games accessible to the world. There are 12 languages available with their titles and for cryptocurrency casinos, their titles also allow them to be integrated for wagers.
The spokesman continued to say that he felt iGB was one of the most important shows of the year. It would be a great opportunity for them to show their top-class collection of games to clients and claimed that the innovative features that they had on show would be second to none at the entire show! They were looking forward to making many new connections just like they did in the previous year's show.