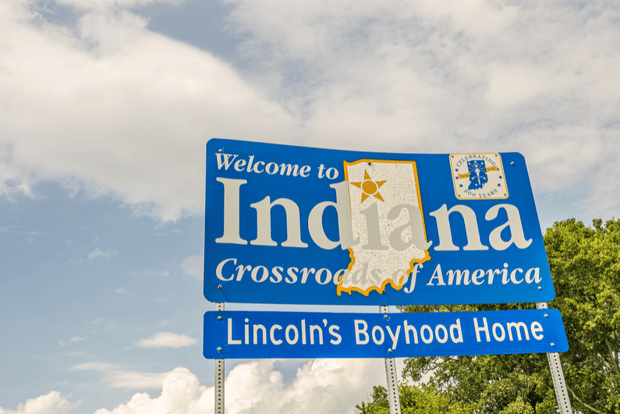 Indiana Introduces New Gaming Laws

Mathias Jensen

Published 24/05-2019
The Governor of Indiana, Eric Holcomb, has just signed-off on a bill that will allow the casino operator, Spectacle Entertainment, to turn a riverboat casino into a land-based casino. This legislation has been in the works for sometime and it hasn't always been plain sailing, but now it seems like Spectacle Entertainment have gotten what they were hoping for and the state of Indiana could be set for a big change as a result.
The Bill
The Indianapolis Star newspaper reported on the signing of this bill, noting that it had previously passed through the Indiana House of Representatives as well as the Indiana State Senate before making it to the Governor's desk.
Spectacle Entertainment currently run the Majestic Star Casino Hotel and the Majestic Star 2, both of which are located in Gary, Indiana. Spectacle Entertainment have been lobbying to bring these casinos in-land for some time now, with a plan to move them to a site along Interstate 94.
However, according to the terms of this new law, in order to bring these casinos in land they will be tasked with paying a $20 million relocation fee and will also need to forfeit one of their licenses.
Still, it definitely seems to be a big step forward for Spectacle Entertainment and for the state of Indiana. They could construct the biggest casino in the state, generating additional income both for them and for the state, which will likely receive a significant influx of tax revenue.
Moving to Terre Haute
The ball is now in Spectacle Entertainment's court. Should they decide to go ahead with this offer then their forfeited license would be relocated to a site in Terre Haute and then placed up for auction for a starting price of $25 million. Spectacle Entertainment could also choose to participate in this auction and to bid on the forfeited license.
It will be the first time that the state of Indiana has allowed a casino to change to a different location in a different county, but this would only happen if the voters agreed to it during a referendum.
More Changes
Indiana has recently made some bigger and more wide-reaching changes to its gaming laws. They have embraced casino betting and sports betting for mobile devices and these will be hosted in horse racing facilities and other betting facilities and then made available for anyone over the age of 21.