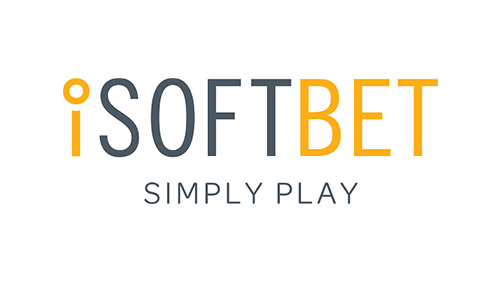 iSoftBet continue to make GAP deals

Mathias Jensen

Published 03/08-2019
iSoftBet has made a deal that will lead to four iGaming domains linking up via the GAP system in order to give players the opportunity to play games from Synot Games. This is a big move forward for iSoftBet as more and more operators sign up to use their GAP system in order to appropriate their video slot titles.
Big deal
Both 777 and Netbet have announced that they will be signing up two domains each to use the GAP system to collate video slots from Synot Games. At first, they will just offer a domain each, but in the future, they will both add another domain each to the agreement.
Large roster
The GAP is starting to gather pace as iSoftBet reveal more information related to what it can do. They say that the technology is ready to offer more than 100 casinos around the world the ability to showcase almost 4,000 video slot and casino table games to players. This means that it will cut down on bandwidth used by these casinos, as well as the costs. In terms of benefits to players, it will increase the overall speed with which they can access games.
The GAP has now managed to gain regulation in as many as 16 different areas. It also includes almost 4,000 games which have been put together by 50 of the biggest online casino software providers in the industry. On top of all of this, it also comprises of marketing tools and the ability to offer gamification features to players.
iSoftBet released a statement saying that they were delighted to have signed a deal with Synot Games and look forward to a successful partnership in the future.
Synot happiness
Synot Games are extremely happy to have signed the deal with iSoftBet. They feel that by signing up to the GAP, it will give their games a much wider audience, especially in some jurisdictions where they had not managed to expand to yet. They have offered more than 40 games to the system and intend to develop more in the near future. Now that their games will be released onto the domains of some very large casinos, it is definitely a step up. Everything combined, Synot Games feels this will help them move forward at a much faster rate in the future.
Playson link up with SuprNation
Playson HQ has announced to the iGaming industry that they have signed a deal with SpurNation. This will see a range of their best titles available at casinos operated by SuprNation and consequently expect it to push their brand forward.
The agreement has been made for Playson to offer some of their best titles, including Vikings Fortune: Hold and Win to SuprNation, as well as offering them their new releases. SuprNation will be allowed to choose from the roster that Playson has available and add to their casino portfolios with what they feel are their best titles.
Playson feels that the deal will give them the opportunity to continue growing and expand their company across Europe.
At just four years old, Playson is a relative newcomer to the market. However, they already hold licences with some of the biggest regulators within the industry. This has allowed them to start expanding into other territories and keep growing their brand.
Good link-up
The Playson company is delighted to have signed a deal with SuprNation. Because SuprNation has built up an excellent reputation over the years that they have been in the industry, it's something that Playson feel will help them to grow in the long term.
In an almost identical statement, SuprNation also showed their desire to work with Playson and they too feel that the excellent reputation that Playson have built up over these few years is going to be nothing but positive for SuprNation going forward.
Excellent beginning
SuprNation first made waves on the iGaming market when they released their first casino in 2016. Since then they have built up a reputation that has seen them become one of the leaders of the market. By offering a high-class desktop and an excellent mobile casino experience, underpinned by optimised sites that are both fast and secure, they have built up a number of high-quality brands that are seen as the future of the industry.
Playson keep moving forward
Playson is just not standing still at the moment though. They have signed a number of other content deals with both operators and other software developers. One of the biggest deals that they have signed is with Pragmatic Solutions, who have sanctioned them access to their platform. On top of this, they are also continuing to release a wide range of games that just keeps adding to their top-class portfolio.