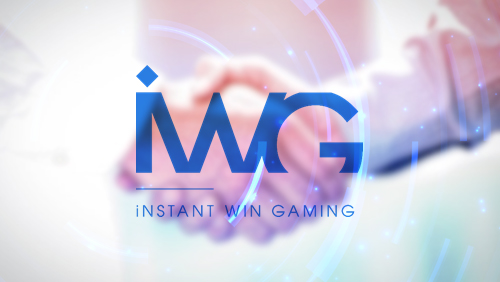 IWG to offer Star Match through their lottery

Mathias Jensen

Published 16/09-2019
Instant Win Gaming has signed a brand new partnership agreement with LottoInteractive. This will see the Star Match game by LottoInteractive made available for play at Atlantic Lottery Corporation through the supply deal brokered by IWG.
Star Match is a nice little casino game that is similar in many ways to Bejewelled. It is based around skill a lot more than other betting titles on the market. IWG will be hosting Star Match on their own servers in order to supply the game to the Atlantic Lottery Corporation. This means that LottoInteractive do not have to provide any infrastructure to provide the game, they have just licensed it to IWG.
Market growth
This isn't the first time that IWG has licensed Star Match to a lottery company. They have also made it available to a lottery in British Columbia which makes this new deal their second expansion into the Canadian market. Because the game is available on mobile devices, it will allow players to play while they're on the go.
Wide-ranging industry knowledge
IWG revealed how they are very happy with the latest deal that they have signed. Because they feel that Star Match is a title that is likely to grab the attention of Canadian players, making the deal was a no brainer for them. They intend to continue making deals where they can offer the best titles that developers have to the lottery providers with whom they have signed deals wide-ranging. Considering they have worked solely with the North American market, they believe that the move to Canada should be a seamless one because of the similar cultures of both countries.
Benefits for both
The Atlantic Lottery Corporation are also happy about the deal. Since IWG offer a wide range of different titles in their portfolio, this deal will help both companies to continue growing over the coming months. The constant new titles that are available through IWG will also make it easy for the Atlantic Lottery Corporation to keep increasing their customer base, which will beneficial to both companies.