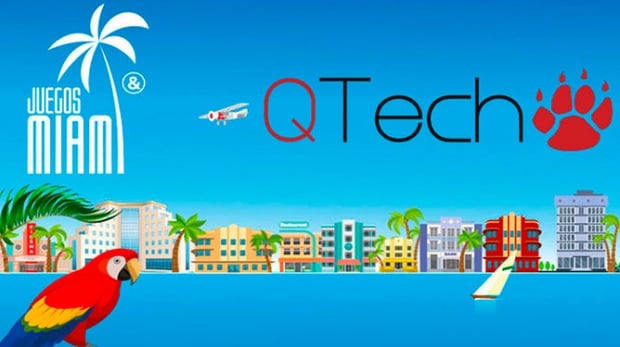 Juegos Miami Showcase for Asian Distributor QTech Games

Mathias Jensen

Published 05/06-2019
Towards the end of May the Asian-based distributor, QTech Games, announced that it would be visiting Juegos Miami to showcase its wares in The Sunshine State. This showcase has already happened, with Juegos Miami providing a platform for the distributor to try and enter new regulated markets in Latin America.
These markets have been the focus of many European and Asian iGaming brands as many believe they will be hugely profitable markets, with millions of potential gamblers to target their products to and an untouched industry to explore.
Three Days
Juegos Miami took place over the course of three days at the end of May 2019. Exhibitors setup shop in the famous Biltmore Hotel for what proved to be an exciting showcase of discovery. Land-based and online casino gamers all over the world flocked to this event to showcase their wares, with a plethora of sports betting, lottery, bingo, poker and casino software on offer.
QTech's goal wanted to use this three-day event to showcase their many solutions and strategies, all of which are focused on iGaming operators and their customers.
Momentum
Based in the Philippines, Tech announced that their goal was to launch their new QT Tournament tool to the iGaming sector. A spokesperson for the company announced that this tool was an industry-first, created with the goal of helping developers to build bespoke tournaments. They claimed that the tool has already exceeded expectations, before announcing how excited they were to be heading for Juegos Miami and how much they looked forward to showcasing their products to the many brands heading to the event.