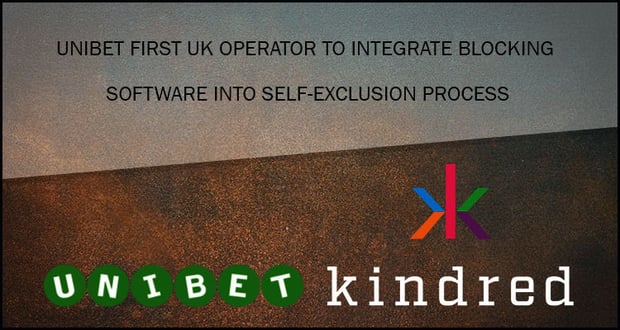 Kindred Group Improves its Self-Exclusion Program in the UK

Mathias Jensen

Published 28/06-2019
The UK is one of the biggest and most lucrative regulated gambling markets in the world, but it also has some of the strictest rules and is really clamping down on underage gambling, fraud and problem gambling. Their goal is to limit harmful gambling as much as possible and they are forcing many companies to take note and get in line.
One of the biggest companies in the UK is Kindred Group, and in addition to meeting the regulator's guidelines they are also implementing measures of their own and going above and beyond the call of duty.
They have recently announced that they have integrated free blocking software into their self-exclusion program, software that will greatly improve their responsible gambling process and limit the damage that gambling addicts can do to themselves.
Gamban
The Kindred Group, which was formerly known as the Unibet Group prior to a 2016 name change, is one of the biggest gambling brands in the UK, with sites like 32Red, StanJames, Unibet and more in its roster.
In improving their responsible gambling program they partnered with Gamban, an innovative company that has helped them to safeguard their players across all of their domains. In an official press release, created to announce this new venture, they declared that the partnership would help them to help those who self-exclude on sites like Unibet.co.uk, doing so with what has been described as an "innovative" program.
Advocates for Change
A spokesperson for the operator declared that they "always advocate" blocking software, before noting that Unibet has become the first gambling website in the UK market to offer players this innovative software. He said that he was "proud" to announce that his company are the first to offer this software and to be the "first United Kingdom operator" to fully integrate Gamban's innovation.
"We are strong advocates for education" on responsible and safe gambling, the spokesperson said, adding that their customers "should have the tools and support" they require to gamble safely, sensibly and within their means.
The service will be offered for free to all gamblers on the Unibet website, and in addition to improving the responsible gambling programs on the Kindred Group network of sites, it will also kick-start a new kind of responsibility and a new era of safeguarding across the United Kingdom.