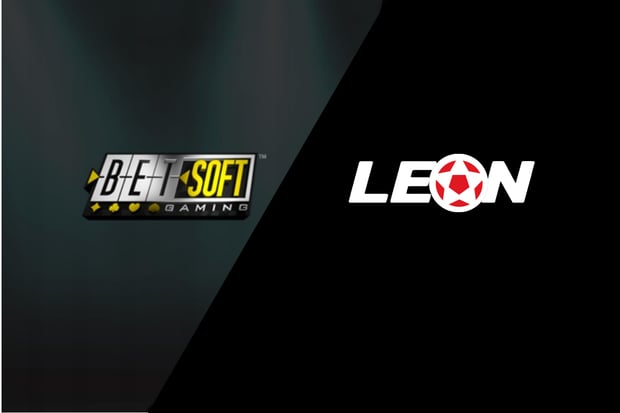 Leonbets and Betsoft sign a new deal

Mathias Jensen

Published 24/08-2019
Betsoft and Leonbets have teamed up once again. This is an extension of their current deal which will see Betsoft games continue to appear at Leonbets. Both parties are happy to be working together, which is why the deal is across multiple years.
For more than two years now Betsoft has been working with Leonbets and have actually managed to help the company bring in a record level of revenue from their casinos.
This deal, which is spread out across many years, will help to make both companies market share increase. With more titles being released by Betsoft almost regularly on a monthly basis and with Leonbets more than happy to showcase their titles, it is a partnership that continues to be fruitful for both parties.
Continued business
Betsoft has commented that they are extremely happy to re-sign with Leonbets. They feel that the relationship between the two companies is excellent and therefore it only made sense to extend that deal. Since they have been collaborating with the largest names in the iGaming industry, they feel that a continued working relationship with Leonbets was the obvious choice to make.
Leonbets also had a similar outlook. They have been partners for the last two years and during the time, they have managed to increase their casino revenue year upon year. So it didn't come as a surprise when they mutually decided to continue that working relationship. While Betsoft is not the only factor behind that growth, they are an important part of it and their innovative casino games will continue to delight players at Leonbets casinos for years to come.
Going Worldwide
Betsoft has also signed a new deal with a casino operator based in Spain. This deal will see Betsoft games begin to be made available at Casino Gran Madrid Online.
A lot more exciting things are happening for Betsoft. They have also signed a deal with one of the newest casino operators on the market, OGaming. This will see Betsoft titles start to appear at the different casinos that are under the OGaming umbrella. These titles will include some of their most popular and highest variance games to give players enjoyment and big wins.
New software
The Betsoft Casino Manager is a casino software management package developed to allow their casino games to be easily integrated into casino sites. Not just that, it also allows for simple maintenance to be carried out as well as instant bug reporting. It is one of the best admin tools available on the market right now.