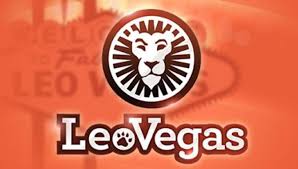 LeoVegas Launch Brands of Leo Platform

Mathias Jensen

Published 03/04-2019
Nearly a month after acquiring a Swedish gaming license to operate in their home country, LeoVegas AB have launched a brand new multi-brand gaming platform. Known as Brands of Leo, this will extend LeoVegas's reach and help in their continued growth.
A Drive for Change
LeoVegas, who are based in Stockholm, announced the launch of Brands of Leo via an official press release. They also announced that this multi-brand platform would be managed by a small group of hard-working, innovative creative types, and that it would help to diversify their range and give gamblers across Europe some new brands to experiment with.
Great Brands
LeoVegas has its own website, through which it operates an online casino and an online sportsbook, but it also operates several other gambling websites under names that few gamblers will associate with LeoVegas.
These sites include some of the biggest and the most exciting out there right now, including SlotBoss.co.uk, RoyalPanda.com and 21.co.uk. LeoVegas.co.uk is the flagship and the one they are best known for, but it's far from the only one and we'll no doubt see many more in the months and years to come.
The hope is that all new casinos under the Brands of Leo collective will benefit from the reputation, the capital and the reach of LeoVegas.
According to a sportsperson for the brand, the goal of Brands of Leo, and of everything that comes under the LeoVegas banner, is to provide casinos that are targeted to different groups, ones that have a local flavor but are available to players from multiple regions.
They also believe that Brands of Leo will take them closer to meeting their revenue targets of €600 million, in addition to annual earnings of €100 million before tax. They are hoping to achieve this by 2021 and thanks to this new initiative and to everything else that LeoVegas offer, they seem to be well on their way to achieving this.