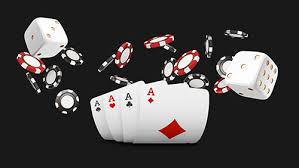 Live event agreement for Stars Group and IEC

Mathias Jensen

Published 29/05-2018
Owing to a deal struck-up between Stars Group and Hong-Kong-based International Entertainment Corporation (IEC), poker fans can look forward to branded live PokerStars events across Asia. In a recent statement, the IEC announced the new agreement with Stars Group, with their subsidiary Lucky Genius Ltd signing the deal.
Under this new agreement, the firm's range of entertainment products is expected to increase. IEC operates a hotel chain across Asia. The precise nature of the interaction between the two companies is yet unknown, although it is predicted that they will collaborate to host live poker tournaments across Asia.
After PokerStars announced that they would cease to work with the City of Dreams casino in Macau, this partnership is a first. The previous partnership came to an end as the Chinese government revealed its plans to ban free-play poker apps. Many in the gaming industry believe these government plans to have caused the split.
Despite the pending legal changes, PokerStars has found a new partner. Further, the poker market in a China and Asia shows no signs of stalling.