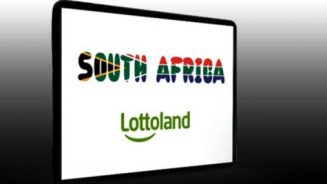 LottoLand Acquires Two Licenses in South Africa

Mathias Jensen

Published 13/04-2019
Online lottery portal, LottoLand Limited, has just announced the acquisition of two gambling licenses granted by the South African Cape Gambling and Racing Board. One of these licenses is a manufacturing license, which allows them to develop and provide their software. The second license is a bookmaker's license, which allows them to offer fixed betting odds to South African gamblers.
According to an official release from the company, these licenses are already in effect, granting players in South Africa the right to gamble on a host of lotteries from all over the world, tickets to which can be purchased through the LottoLand website: www.lottoland.co.za.
Jackpots Galore
There are currently no global gambling platforms available in South Africa, which means that LottoLand will be the first of its kind to be regulated. South African players will therefore have the chance to play global lotteries that were previously unavailable to them, including record-smashing lotteries like Mega Millions and Powerball, which have surpassed jackpots of $1 billion in the past and regularly offer prizes in the hundreds of millions.
It also gives them access to many European lotteries, including pan-European lotteries like EuroMillions and national lotteries like those offered in the UK and Ireland.
These licenses will also allow LottoLand, via their B2B arm LottoLand Solutions, to provide lottery gambling options to African bookmakers looking to add lotteries to their website. This greatly increases the availability of these games throughout the country and even the continent, which in turn should help to increase the sales of lottery tickets around the world.
Lots of Options
In 2018 LottoLand paid out hundreds of millions of dollars in lottery winnings, including a record breaking online win of $101.2 million. And there should be many more big wins to follow, as lottery tickets sold on LottoLand have just as much chance of winning as tickets bought elsewhere, and when you consider how many thousands are sold each week, it only makes sense that there will be a few big jackpot winners in the near future.
If these winners are based in South Africa then the country's gambling economy will receive a much needed boost. In fact, the combined record jackpots of the two biggest lotteries in the world are worth more than the entire South African gambling industry.
A spokesperson for LottoLand announced their delight at signing this deal, noting that it will help them to expand operations into more continents and more countries, continuing their efforts to make LottoLand the biggest online lottery provider in the world.
SportCaller Deal
Just last year LottoLand announced that they had signed a deal with SportCaller, a free-to-play sports predictor, through which they planned to launch their new Jungle Jackpot game. This game gives players the chance to win up to £1 million by correctly guessing the order of celebrity evictions on the TV show I'm a Celebrity…Get Me Out of Here.