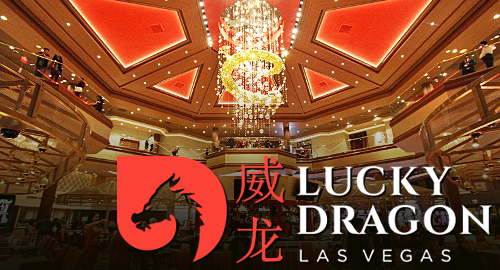 Lucky Dragon Hotel and Casino Not So Lucky After All

Mathias Jensen

Published 27/03-2018
Situated to the west of Las Vegas Boulevard, at 300 W.Sahara Ave, The Lucky Dragon comprises a nine-story hotel with a separate 27,500 ft.² casino. Covering 2.5 acres, this facility was intended primarily for an Asian-American and Asian clientele. According to the hotel president, Mr Fonfa, it was anticipated that local patrons would comprise around 60% of the visitors.
However, the hotel has not been successful in bringing in customers, and many staff members have left. The lead building contractor on the project claims it is owed millions of dollars for works undertaken.
It is no surprise that a court order has allowed the Lucky Dragon to remain open for a further month. In general, the bankruptcy of a Las Vegas casino does not disrupt everyday operations, although some parts of the facility may be closed down or hours restricted.
Foreclosure notice
At a bankruptcy hearing, the Lucky Dragon was ordered to continue in business for another month, despite having been served with a foreclosure notice just over twelve months after its doors opened. A foreclosure auction was scheduled for earlier this month, with the casino developer filing for bankruptcy, but that auction was later cancelled by the judge; a new hearing is scheduled for March 27. The casino will not be reopened.
The Lucky Dragon started operating in November 2016, offering 204 rooms and suites in its hotel. It has now been revealed that developer Andrew Fonfa financed construction in 2016 with a $90 million loan (Las Vegas Review-Journal); monies are owing to a number of companies, groups and individuals, including Snow Covered Capital, which is claiming $48.8 million.
Several investors in the property are EB-5 visa investors. EB-5 investment is a vehicle whereby non-American citizens can invest at least $500,000 in an enterprise, which helps them to obtain a green card. As yet there is no word from any of the lawyers involved as to whether these individuals` hopes of obtaining a green card would be affected by the bankruptcy.
Disagreements arose at the last hearing regarding the value of the property. Lucky Dragon`s lawyers claimed that, as of November, the property was worth $143 million; creditors assessed the valuation as being closer to $60 million. Lawyers for the hotel claim that potential purchasers for the property might exist if it was offered to market; however, they refused to identify any interested parties.
According to court documents, 98 people are employed at the hotel and bankruptcy was sought in order "to preserve jobs, pay its creditors and provide certainty to the market."
Temporary closure
In early January this year, the resort promoter announced that there would be a temporary closure of all restaurant and gambling business for six months. Around that time, it became clear that the resort was suffering from financial difficulties, with it defaulting on its $90m dollar loan and a sign appeared on the door of the casino reading "Casino temporarily closed" shortly thereafter.
The management of the casino had previously claimed to the FOX5 TV channel that, to minimize layoffs for casino staff, a reorganization was taking place that would reduce the gaming and dining offers of the resort. At the time, management claimed that, despite this "reorganization", the hotel would continue to be "fully operational".