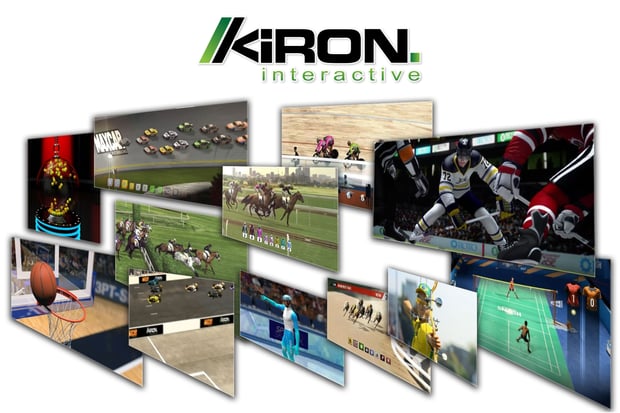 Lucky Loot Showcased by Kiron Interactive at ICE Africa

Mathias Jensen

Published 24/10-2019
ICE Africa was one of the biggest showcases of the year for the iGaming industry and one that many brands were quick to support. Running from the 2nd to the 3rd of October, and hosted by the Sandton Convention Centre in Johannesburg, this event has been and gone, but in this piece we'll look at one of the brands and the promises they made beforehand.
The brand in question is Kiron Interactive and the promise they made was that ICE Africa would serve as a showcase for their new game, Lucky Loot. This is where it intended to launch its new casino game and it was a launch we're sure went well, but what exactly is Lucky Loot?
The Features
Lucky Loot was described as a "high-frequency numbers product" themed around the lottery. It invites players to select numbers from a total of 24 and try and scoop big wins in the process.
There are 19 bets to place in Lucky Loot and it also gives players a chance to see how common and uncommon certain numbers are. They can also choose to bet on anywhere from 1 to 5 numbers, with varying prizes offered depending on the selection.
This game was showcased at Stand 806 during ICE Africa, with a spokesperson from Kiron Interactive saying that it helped all players to realize their dream of winning big from small stakes. Players seeking to do just that simply need to bet the maximum amount of numbers, but for players who prefer shorter odds and smaller prizes, there are still plenty of options.
ICE Africa
The spokesperson announced their eagerness to showcase Lucky Loot at ICE Africa, an event that was attended by thousands of delegates, as well as the biggest brands in the iGaming industry. The African gambling market is one of the fastest growing in the world right now and has attracted the attention of a huge number of companies, all of whom have contributed to colossal investments in this market.
Many of the companies that have invested, or are seeking to invest, made their way to South Africa at the beginning of October and setup their own stalls.
The event has an even bigger place in Kiron Interactive's heart as this brand is based in South Africa and has contributed to several major developments over the years. It specialises in virtual sports, such as virtual horse racing, and offers fixed online betting on both desktop and mobile devices.
All of its products, including Lucky Loot, were showcased during ICE Africa, where it hoped to sign more contracts and increase its reach. It will be hoping for more deals like the one it signed with BetConstruct in November 2018, a deal that saw Kiron Interactive provide the UK-based firm with a selection of quality betting products.