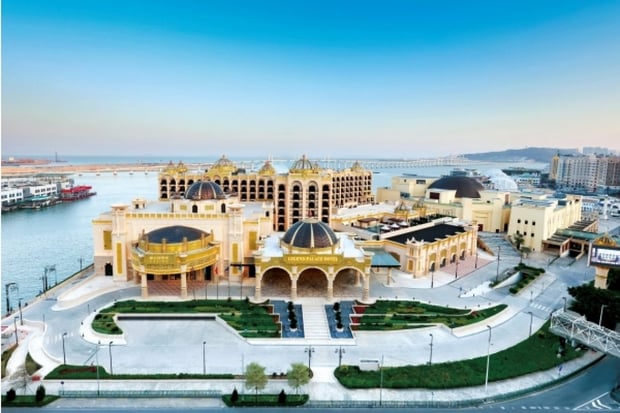 Macau Legend Development Limited Issue Warning Regarding Fraudulent Site

Mathias Jensen

Published 19/05-2019
The Asian operator Macau Legend Development Limited has just issued an official statement to warn the gaming public about a fraudulent website. This website is apparently using its name, logo and branding in order to attract players and it's a cause of concern for Macau Legend Development Limited, their regulators, and their players.
Fraudulent Domain
The focus of the official warning is the domain VIP.MCLegend.ga, which Macau Legend Development Limited do not own or operate, despite the appearance of their branding and other insignia. The Chinese-language site has even gone as far as to steal photographs and biographies of directors and management staff, adding a degree of credibility to this copycat site.
Macau Legend Development Limited have been explicitly clear, stating that they have zero connection with this site, suggesting that its sole existence is to trick visitors and to potentially scam them.
Asian Operator
Macau Legend Development Limited run the Babylon Casino in Macau and the Savan Legend Hotel and Casino in Laos. It does have an official website with data on its directors and its operations, but the website is not the one located at the VIP.MCLegend.ga domain (.ga being the domain name for Gabon).
In the press release they published to warn customers about this domain Macau Legend Development Limited noted that it seems to have been created in order to direct visits to an online lottery game that features the logo of Macau's Gaming Inspection and Coordination Bureau. As expected, this lottery game is not regulated and is not safe for players.
Legal Action
According to the aforementioned statement, this is the second time that the operator has issued a warning to players concerning a fraudulent domain, with the last warning coming in 2017. They went on to say that they are currently considering legal action against the parties involved, as they are using their trademarked and copyrighted materials and they are using them to promote unregulated and harmful activities.
Macau Legend Development Limited also clarified that neither they, nor any of their directors, are involved with this copycat website or anything contained within. They also clarified that they have no links to any of the lottery games listed on the website.