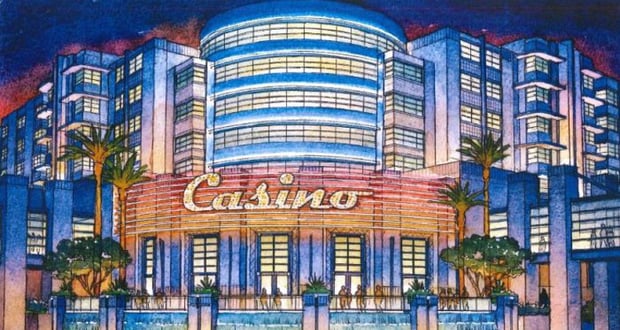 Major Developer Plans Casino in Southern Mississippi

Mathias Jensen

Published 21/03-2019
A property developer based in southern Mississippi has just filed an application to build a colossal casino on a plot of land that comes in at just under 100 acres. If accepted, this could be one of the biggest in the region and it will become a direct competitor to the Silver Slipper Casino Hotel, which offers all kinds of gambling activities and also has 129 rooms.
A Big Move
The company behind the deal are Cure Land Company. They are headquartered in Lakeshore and have announced their intentions to create a hotel that covers 300 rooms in addition to a casino that spans over 40,000 square feet. It will be a beast, there is no doubt about that, and it will also come loaded with over 1,100 slots and over nearly 2 dozen gaming table.
It will take some time to build and will come at a massive cost, but it will also provide a major cash injection for the state and will help to create hundreds of jobs, both during the construction stage and afterwards.
A 50k Minimum
The Mississippi Gaming Commission currently requires all new casinos in the state to cover at least 50,000 square feet and to have at least 1 high-end restaurant in order to lure tourists as well as locals.
Whether this becomes an issue remains to be seen, but the casino plans should be big enough to ensure it's accepted. If allowed, it will also be less than an hour away from New Orleans, capitalizing on a potentially huge influx of tourists, both national and international, that flock to the Big Easy every year.
Competing Companies
Although this new bill will be a short trek from the Silver Slipper Casino, it won't necessarily be a direct competitor, or at least not one that anyone cares about, as they are owned by the same company. Instead, it will give them a monopoly of sorts on casinos and resorts in Mississippi. This casino has also seen an increase in revenue thanks to the addition of sports betting, which has apparently pushed revenue up by 20%.
It's clear that the company behind this application believes there is a lot of potential in southern Mississippi and that by building a bigger casino closer to the city of New Orleans they will be able to form a monopoly of sorts. However, they will still face a lot of competition from other big developers as there are dozens of casinos in the state of Mississippi and regulators are approving moves to create new casinos in the state and in neighboring regions.