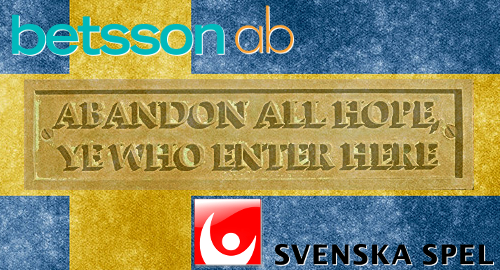 Major Sportsbetting Companies Exonerated by Swedish Regulators

Jonas Riis Vestergaard

Published 10/11-2019
Spelinspektionen, the gaming regulator in Sweden, has just announced that it has cleared four licensed sportsbetting operators of any wrongdoing. Initially, it had been alleged that they had allowed betting to take place on events where the majority of the participants were under the age of 18, which is not allowed.
The Law
An official press release published by the regulatory body said that the firms included Kindred Group, which owns Unibet and 32Red, and Hillside Sports, which owns Bet365, as well as Betsson AB and Trav och Galopp AB. It had been alleged that they broke the rules by allowing individual sports bets to take place on soccer matches that involved underage players, but they have since backtracked on that ruling.
As per the terms of this law, betting operators are forbidden from offering sports betting on events in which the majority of the participants are under the age of 18. This act was established to minimize the risk of underage gambling and to prevent many underage participants from being connected with the gambling industry.
There are also elements of player security involved, as the regulators are concerned that allowing such bets will place those individuals at risk of being manipulated by outside forces.
Change of Mind
Hillside Sports Limited had initially been fined $1 million for offering odds on 5 juvenile football matches, but the ruling changed when it was determined that most of the players were in fact over the age of 18. Of course, this is a contentious issue as many players, including those playing for the biggest teams on the biggest stage, are just 16 or 17, but the ruling focuses on the average age as opposed to any single player.
The other three brands mentioned were also cleared of similar charges and the regulator has since stated that it will now seek to work closely with the operators to prevent such issues from occurring in the future.
Evolving
Sweden's online gambling market went live in January 2019 and since then there have been many notable fines and warnings, most of which have concerned underage gambling, problem gambling, and anti-fraud measures. Their rules differ somewhat from those stated in other gambling regions and this has seemingly caused some confusion and some issues with casinos and sportsbooks.
The Stars Group has been one of the biggest recipient of these fines. They were hit with a $1 million punishment back in July when it was alleged that they had offered betting on at least 2 juvenile soccer games in which the average age was less than 18.