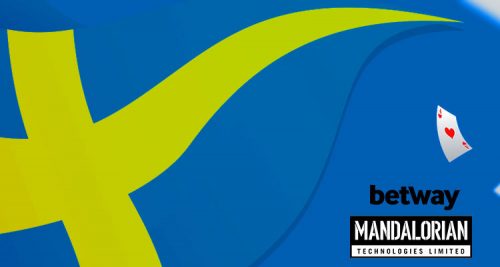 Mandalorian Technologies and Betway Fined by the Swedish Regulatory

Mathias Jensen

Published 27/05-2019
European regulators have been clamping down on rule breakers in the online gambling sector and have taken a hard line on rules concerning underage gambling and problem gambling, as well as advertising and promotional issues.
The UK Gambling Commission, for instance, recently fined four companies a total of £4.5 million and now the Swedish regulator, Spelinspektionen, is following in their footsteps by fining Betway and Mandalorian Technologies for violations relating to bonuses.
These are not the only two firms to have received such a penalty from Spelinspektionen in recent months, and they likely won't be the last as many iGaming brands and casino operators make the switch to the Swedish market.
The Fine
According to Spelinspektionen, the aforementioned operators offered customers repeat bonuses, even though Spelinspektionen have stated that they must only provide bonuses during a "first game opportunity". They went on to say that they consider this matter to be "serious" and have decided to take measures against the companies as a result.
Betway were fined a total of 5 million SEK (around €460,000) while Mandalorian Technologies were fined 9 million SEK (around €830,000). The casinos at fault were Betway.se from Betway as well as NoAccountCasino.com and PrankCasino.com from Mandalorian Technologies.
A Warning
On the 19th of February 2019 Spelinspektionen sent a letter to all of their licensees to warn them about this issue. They noted that there were some immediate changes and compliance measures taken after this letter went out, but that other licensees required multiple warnings before they were compliant.