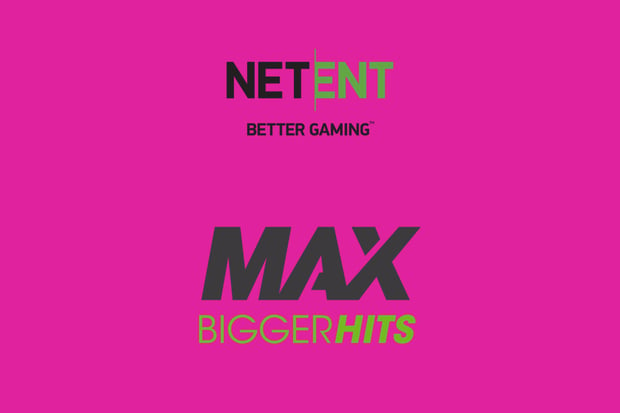 MAX slot games by NetEnt mark a first in the industry and offer 'MAX' players new win opportunities

Mathias Jensen

Published 18/07-2018
The MAX line of products significantly expands NetEnt's portfolio of online casino slots. These products apply a concept designed to satisfy a range of player groups with differing motivations, giving online casino operators the ability to cater to players' differing needs in the one marketing campaign and game launch.
The MAX online casino games package provides customised double game releases intended to appeal to both casual and 'MAX' players, that is, players seeking games with greater potential for wins. The MAX version of games feature NetEnt game mechanics and return-to-player percentages comparable to the standard versions of the online games.
The first MAX product will be launched on August 23. BerryBurst and BerryBurst MAX and the double games that follow will give online casinos the confidence to put new releases into different positions within their portfolio thanks to the tried and tested game mechanics used. Importantly, this can be achieved with one, multi-targeted and cost-effective marketing campaign.
In short, MAX products enable operators to address the needs and wants of their casual players and more serious players interested in maximising their win rate whilst also enhancing the online casino operators' acquisition opportunities and expanding their game portfolios.
The BerryBurst offering is a 5x3 reel slot that, as with the popular Starburst, does not offer free spins games but does provide players with the advantages of cluster mechanics and expanding wild reels. Unlike Starburst, the expanding wild reels can cover the entire screen.
If a minimum of five symbols are vertically or horizontally adjacent to the same symbol, these symbols will form a cluster. If there are a minimum of six Wild symbols in a cluster, they can only transform into the symbols to the right or left of the cluster. The only time when this does not apply is when entire screen is full of Wild symbols.
The higher pay symbols are limes, oranges, raspberries and blueberries, while at the lower end are spades, hearts and diamonds. The Wild symbol can become any other symbol and is denoted by a 'W' encased in an ice cube, which shatters when the symbol expands. For a 15-strong cluster of symbols, players can receive a pay-off of 50x to as much as 250x their bet. These amounts are doubled in BerryBurst MAX. This online slot does not have a bonus game feature, nor does it include any Scatter symbols.
Luckily, all those players who just can't wait until BerryBurst's launch date can have an exclusive sneak peek beforehand. On July 18, BerryBurst MAX will be previewed at iGB Live Amsterdam (known also as LetsGiveItASpin) by former poker player Kim Hultman. From 16:00 CET, Hultman will livestream his first spins on BerryBurst MAX.