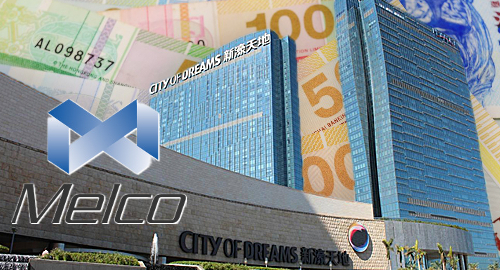 Melco Intl. Plan to Break Ground in Cyprus June 8

Mathias Jensen

Published 24/05-2018
Melco International Development Limited, Hong Kong-based investment holding company, announced in a press conference Tuesday that on June 8 this year there will be a groundbreaking ceremony in Limassol, a coastal resort in the south of Cyprus, which will be followed by preliminary construction work the first integrated casino resort in Europe, City of Dreams Mediterranean.
During the press conference, Lawrence Ho Yau Lung, chairman, and CEO of Melco, stated, "The project is going well, and it`s been a busy month for us. We will have a media event on June 8 about the groundbreaking ceremony in Cyprus."
The chief focus of the press conference, held at the Grand Hyatt in Macau, what`s the plan change 15 opening of the US$1.1 million Morpheus, a new super luxury hotel at Macau`s City of Dreams resort. The Hong Kong company is in the process of making sure that it has all necessary permissions from the government of Macau for the Zaha Hadid-designed building.
First announced in January, the City of Dreams Mediterranean is slated to have luxury villas, a 500 room five-star hotel, 11 restaurants and cafes and 9600 m² ((103,333 ft.²) of space for business events, as well as a 7,000 square foot casino with around 1200 gaming machines and 136 table games. The resort is rumored to cost around €550 million(US$651.8 million) and is being built by the Integrated Casino Resorts Cyprus Consortium, with Melco taking a 75% share and The Cyprus Phassouri (Zakaki) Ltd taking 25%.
In the same press conference, Ho stated that Melco would launch an interim gaming facility insight press, to run for two and half years until the permanent resort is finished.
In a statement in January, Melco announced that they were predicting 300,000 tourists per annum to visit the resort, and that within two years it would be bringing the equivalent of 4% of Cyprus` GDP to the country. Melco's CFO, Geoffrey Davis, told GGRAsia "City of Dreams Mediterranean will showcase our ability to customize our integrated resort development in a way that makes the integrated resort appropriate to the individual market."
Earlier in the month, Craig Ballantyne, a veteran of the gaming and entertainment industries, was named as property president for the Cyprus resort, with responsibility for ensuring that all the regulations and rules of Cyprus are satisfied, according to the Cyprus Mail.