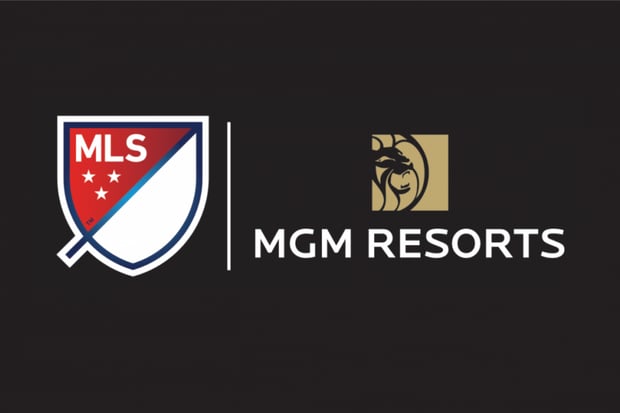 MGM and Boston Red Sox Agree Massive Sponsorship Deal

Mathias Jensen

Published 21/03-2019
The world's first sponsorship deal between a Major League Baseball team and a casino operator could be in the works as MGM Resorts International are preparing to sign on the dotted line with Boston Red Sox. The deal will see MGM Resorts International become the Red Sox's official casino and resort partner and means one of the world's biggest sports teams will be signing a deal with one of the world's biggest casino resorts.
The Terms of the Deal
Fenway Park is one of the most instantly recognizable ballparks in the world and it will soon feature logos and adverts from MGM Resorts, which will remain in place for several years as per the terms of the agreement.
As part of the deal the Boston based team's ballpark will erect a huge MGM Resorts logo where a Red Sox logo has stood since 1912. It's a 37 feet high logo that will announce this new partnership to the world. There will be additional signage placed throughout the park, including behind the home plate, where it will be visible to everyone watching in the stadium and everyone watching on television at home.
MGM Resorts will also be mentioned through Red Sox controlled media outlets, including social media, television and radio, and there will also be "unique fan experiences" that will provide an extra level of involvement for MGM Resorts. This includes a Baseball Winter Weekend Event that invites kids and older fans along and lets them meet and have their photo taken with members of the team.
Generally speaking, wherever the Red Box brand can be found, you should be able to find the MGM Resorts brand not far behind, tying these two big names together for the foreseeable future.
Previous Sponsorship
For the previous five years, the aforementioned weekend getaway, which will now take place at MGM Resorts, was held at Foxwoods Resort in Connecticut. Foxwoods Resorts is one of the biggest casinos in the northern United States and in addition to this annual event they also had their signage placed throughout the Red Sox stadium and wherever the Red Sox brand was advertised.
The new partnership with MGM Resorts will replace all of what Foxwoods did and will last for the next five years.
Spokespersons for both brands announced their delight at this deal, noting that it was a "natural partnership" for these two giants of the sports and gambling worlds, and that they looked forward to a "long collaboration". MGM Resorts also added that they will be looking for new ways to improve fans' experience, providing one-of-a-kind initiatives and helping to expand upon their reputation as a "worldwide entertainment leader".
MGM Resorts Leading the Way
The aforementioned deal was initiated by Fenway Sports Management, a global sports marketing brand. For MGM Resorts it follows on from a massive deal that they signed towards the end of 2018, one that saw them become the official gaming and entertainment partner of Major League Baseball.
This deal, in combination with the Red Sox deal, gives them a firm grip on one of America's biggest sports and paves the way for lots of baseball-related entertainment in the years to come. They have also entered into other sports after signing a deal with the NHL, North America's biggest ice hockey league, to become their official sports betting and casino gambling partner.
That's not all, either, as MGM Resorts also have deals with America's two other big sports: football and basketball. In the summer of 2018 they put pen to paper on a deal with the NBA to become an official partner, and before the ink was even dry on that deal they entered into a three-year deal with the proposed American Football League.
It signals a changing attitude towards sports betting in the United States, and comes on a wave of support for legal sports betting in many New England states and across the country on the whole. MGM Resorts already offer sports betting services in many states and have a monopoly on casino gambling, but if these changes continue to take place and the laws continue to change, they will be in the perfect position to capitalize on it and grow even bigger than they are now.