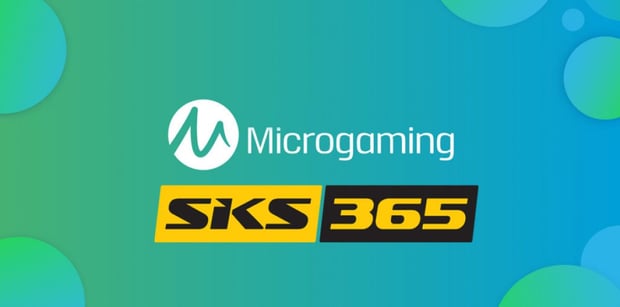 Microgaming and SKS365 sign a new deal

Mathias Jensen

Published 23/08-2019
Microgaming released a huge number of slots during July, so in order to keep their momentum going, they have signed a deal with SKS365, which the Planetwin365 arm of their operation gain access to Microgaming titles.
This will see Microgaming have a presence at one of the newest and most exciting sports betting platforms in the whole of Europe.
Because Planetwin365 is growing at a very fast pace, and Microgaming is one of the biggest names in iGaming software development, this is a deal that both sides see as beneficial. With access to the huge roster of top-level casino games that Microgaming offer, Planetwin365 will be able to increase the speed of their growth. Microgaming will be able to attach themselves to a growing brand and take some credit for their current expansion.
Moving across Europe
This is not the first time that Microgaming has offered their games to players in Italy. They have been attached to some of the biggest names on the market, including PokerStars Casino, and because of this, they already have an established name in the country. Planetwin365 will therefore grab some name recognition from the addition of Microgaming titles and should see their player base rise rapidly.
Brand new deal
Microgaming feels that signing with SKS365 is a step forward for both companies. They want to increase their presence in Italy, which the Planetwin365 brand will help them to do, but at the same time, their range of popular and exciting slots will give Planetwin365 the ability to attract new players to their casino.
SKS365 has also expressed the same opinion. While they know that they are a growing brand and as such are bringing in new players on a regular basis. They also know that Microgaming is a big name that is attractive to players. This will help them to grow at an increased rate while still offering top-level service to their customers.
Brand new games
Microgaming has no intention of slowing down their production either. July saw Microgaming release four new titles to the iGaming market. With two games released by one of their most impressive arms, Stormcraft Studios, it's obvious that Microgaming perceives the threat by other newer studios on the market and intend to challenge them head-on. They also released two titles from newer studios under their banner, both of which have got great reviews and are expected to give players hours of fun.