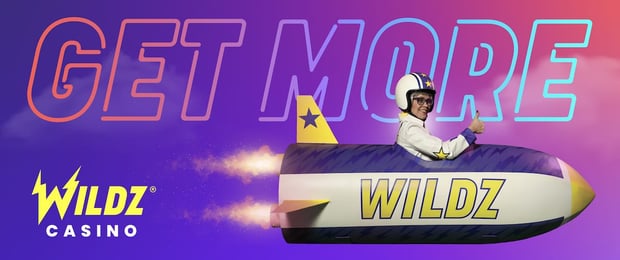 Microgaming and Wildz Casino sign a deal

Mathias Jensen

Published 18/09-2019
Microgaming has signed a deal with Rootz, the parent company for Wildz Casino. This will give Wildz Casino the ability to host a range of Microgaming titles at their casino.
Although they are just two years old, Rootz are a company that have lofty goals. Just this year they were awarded a license from the MGA which will allow them to begin operating within that region.
Upon launching their casino within the Maltese jurisdiction, they made it clear that they would be offering a range of features to their customers. These included a number of rewards to players and even a custom slot that offers amazing rewards called "Levelz".
Highly successful titles
Microgaming have offered a large number of titles from their successful roster to Wildz. This has been made easier by the high-class integration platform that Microgaming offers. Microgaming made some of their top casino games available to Wildz Casino in order to ensure that customers have access to the best that they have to offer.
One title that has been included is the record-holding progressive jackpot slot, Mega Moolah. This will give players at the Wildz Casino the chance to make their way into the record books and walk away with a life-changing win as well.
Important deal
Rootz expressed their satisfaction in a statement saying they were very happy to have signed with Microgaming. They feel that with Microgaming being placed as the undoubted market leader within the iGaming world, it was important to sign a deal offering their titles to their customers. This will allow them both to be taken seriously on the market, but will also give their players access to a large number of the top casino games in the world.
Constant market growth
Microgaming also expressed similar sentiments. They made it clear that they were happy to be providing their titles to an up and coming new operator on the market, someone who would be able to grow into new areas of the market which would give both Microgaming and Rootz the opportunity to expand their market share.
MPN announce the beginning of the UCOP
Microgaming has also announced that they will be running the UCOP again this year. Slated to last for two weeks, it will give players a number of different ways to enter into the tournament, as well as providing a wide range of different prizes.
The tournament is running for its fifth year and is offering a guaranteed prize of €1 million as well as the ability for both low budget and high budget players to access the buy-ins.
More new game releases
Microgaming also announced another slot machine release. This time through their new subsidiary, Gameburger Studios, they will be releasing a sequel to Break da Bank. This new title will feature some new and innovative features, more chances to win and offers improved visuals. It is the first shot that they have given to Gameburger and many within Microgaming are said to be very impressed with the quality of the title.