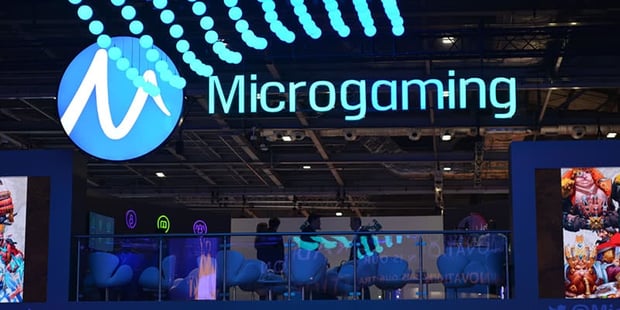 Microgaming showcasing its entire range at ICE

Jonas Riis Vestergaard

Published 05/02-2020
With February heralding the dawn of the ICE event, there are expected to be a lot of big surprises in store. One large announcement is that Microgaming will be offering its entire new range of advanced casino solutions to people attending.
In a press release Microgaming made it clear that it intends to show off its biggest amount of content ever at this year's ICE. With a large stand available to the company it hoped that it would be able to show people exactly what it has to offer in terms of variety and how good its products are.
Making strategic partnerships
One of the biggest announcements coming from Microgaming in advance of the ICE show is that it intends to add two new titles a week to its roster available on the Microgaming content aggregation platform. This comes through the partnership agreements it has in place which number higher than 200 at this point in time. There will also be a showcase of titles from the subsidiary game studios that Microgaming have signed deals with.
Lots of slots on offer
After the huge success of the Book of Oz slot that Microgaming released, it has announced that the sequel to that popular title will be shown off at ICE. The new game is titled Sisters of Oz and has been created by the Microgaming subsidiary Triple Edge Studios. This title will also be joined by a new game from JFTW which is called Aurora Beast Hunter. These two titles will also be added to the roster along with some major licenses including a new Lara Croft game.
Taking care of the environment
Microgaming has also made it clear that it intends to take better care of the environment over the course of 2020. With an announcement at ICE about the full program that it will be rolling out it should see the start of Microgaming being known as a green company.
Big payouts
The CEO for Microgaming commented on the progressive jackpots that the company has put out. He said that currently the company has paid out more than $1 billion to players over the lifespan of the jackpots. This is expected to continue to move forward over the next year as Microgaming continue to put out more products that will appeal to players.
He also said that the ICE show is the biggest show of the year for all iGaming operators and developers. This will be the place that Microgaming intend to put out its newest collection of top quality casino games. It will also be announcing that the games will be available through the new software it is using to aggregate software. On top of all of this Microgaming will also be showing off the latest releases from its subsidiary studios.