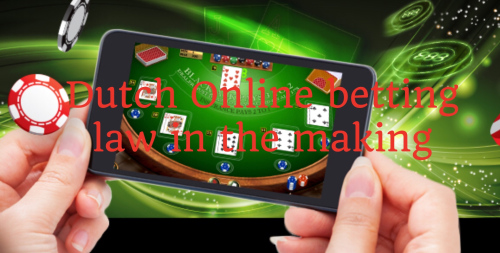 Minimum Foreign Gambling Fines Increase in the Netherlands

Mathias Jensen

Published 12/03-2019
Governments across Europe are doing all they can to cut back on problem gambling, underage gambling, and unregulated gambling, and the Netherlands have just taken one of the biggest steps yet by increasing the minimum fines that are imposed upon companies found to be illegally offering their services in the country.
That fine is €200,000, and it was introduced following changes made to the Remote Gaming Act, which covers foreign-based gambling companies operating within the jurisdiction of the Netherlands.
Increased Fines
The previous minimum fine stood at €150,000, which means it has increased by 33%. What's more, it can be further increased by additional fines and penalties, all of which are dependent on the individual case and on factors such as how many sites they are running, and how many games they are operating.
The increase was requested by Kansspelautoriteit, the official gaming authority in the Netherlands. It decided that the previous fine was simply not severe enough and did not serve as much of a deterrent, as evidenced by the fact that they were forced to impose nearly €2 million worth of fines to companies like Betclic and Mr. Green for breaking their rules on several occasions.
An Ongoing Issue
According to Rene Jansen, who is the chairman of Kansspelautoriteit, the previous fine was not "terrifying" enough and gaming operators across Europe continue to fight against his organizations and their rules.
He then noted that the goal of this law is not necessarily just to punish those who break the rules, but to encourage other operators to do things by the book. They want to increase legal operators and decrease illegal ones, and according to Mr. Jansen, these increased fines were the first step in this process.