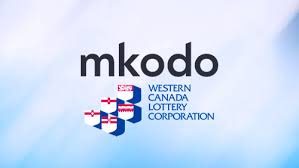 mKodo Limited Pen Agreement with Western Canada Lottery Corporation

Mathias Jensen

Published 16/10-2019
mKodo Limited, a British company specializing in lottery and betting solutions for the iGaming sector, has just announced the completion of a deal that will see it work closely with the Western Canada Lottery Corporation (WCLC). The deal will see mKodo Limited create a mobile app for WCLC, with the details being described in an official press release.
The app is set to be launched in 2020 and will be available to both Android and iOS users. It will be offered to all WCLC players, who can use it to check their tickets, look for a nearby lottery retailer, and stay up to date with results and industry news. In other words, it's a complete companion for all WCLC players across some of Canada's biggest gaming and gambling markets.
A Wide Range
mKodo Limited, which is licensed by the UK Gambling Commission and has worked with many top brands in the past, announced that the new app will be geared towards "all WCLC markets". This means that it will be offered to players across territories such as Manitoba, Alberta and Saskatchewan, as well as many smaller territories.
In addition to providing players with a wealth of information concerning the lottery and their tickets, they will also be able to add lottery tickets to a shopping cart in the app, after which they can visit their local retailer to complete the purpose.
Four Major Operators
A representative of mKodo Limited announced that this new deal means they are working with four of the biggest lottery organizations in Canada, while also stating that the WCLC app will offer a selection of highly "innovative features", taking the lottery provider's mobile solutions to the "next level".
They called the deal a "great achievement" for the brand, one that emphasizes their knowledge of the Canadian lottery market and the success that they have attained within it. According to the representative, mKodo Limited has a "proven record" of delivering high-quality applications for lottery operators like the WCLC, ones that tick all boxes with regards to client expectations, while also offering innovative features geared towards increasing interactivity and revenue.
A Solid Foundation
The Marketing Vice President for the Western Canada Lottery Corporation all commented on this deal, stating that mKodo Limited had a "solid reputation" within the Canadian lottery market and offered an unrivalled level of expertise, providing a solid foundation.
They added that they expected the app to be a big hit with their payers, before suggesting that it could help to attract many new players and further improve the revenue of the operation.