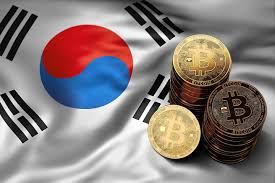 Money laundering/illegal gambling charges for South Korean cryptocurrency exchange

Mathias Jensen

Published 12/06-2018
Police in South Korea have announced that they will be pressing for CoinOne, a South Korea based cryptocurrency exchange, to be charged with illegal gambling under the guise of margin trading services (from Korean news outlet Yonhap, reported by CoinDesk).
The police swooped on the company in August last year. After investigating for ten months, detectives revealed that almost 19,000 CoinOne clients had been involved in the supposed margin trading from November 2016 to December last year. The police focused on the most significant 20 players.
It was revealed that these players had passed more than 3 billion KRW (approx $2.8M US) through CoinOne in around 13,000 margin trading transactions. South Korean police decided that this amounted to illegal online gaming, and the 20 principal traders have been passed to the prosecutor for a decision on charges of money laundering and illegal gaming.
It has been reported that the company CEO, Myunghun Cha, as well as two other company executives, have also had their names passed to the prosecutor with recommendations that they are charged with a provision of an illegal gambling facility that had the potential to be employed for money laundering.
Cryptocurrency in South Korea
South Korea, although it has a relatively small population of 51 million people, is the third-biggest trading market for bitcoin in the world. It also makes up almost 20% of Ethereum trading worldwide and has two-thirds of the world`s largest Ethereum exchanges.
South Korea`s interest in cryptocurrency is relatively recent, but it represents an explosion in the marketplace. Koreans began to pull out of real estate investment due to rising property prices and interest rates. New regulations lowered the attraction of investment in homegrown companies also, as a more restrictive and selective regulatory regime was introduced.
As cryptocurrency trading has flourished in the country, South Korean authorities increased their investigations and began a series of nationwide actions to control illegal use of cryptocurrency. Initial Coin Offerings were banned, another sign that the government was prepared to get tough on the market.
It has been suggested that the current downturn in cryptocurrency markets is largely a result of the South Korean authorities' crackdown.
However, in spite of more stringent regulation, there are many signs that the biggest crypto exchanges in South Korea and across the region do not believe the bubble is going to burst anytime soon; many of these exchanges are working on plans to relocate to areas more amenable to cryptocurrencies, for example, Malta.
At the time of writing, one Bitcoin is worth $7677.07. In the middle of last December the cryptocurrency peaked at over $19,000, but then experienced a swift and rapid fall from which prices have yet to recover. Ethereum is trading at $606.38, with its entire market being worth approximately $60.6 billion. In the first month of 2018, it rose to $1200, but experienced a fall similar to that of Bitcoin.