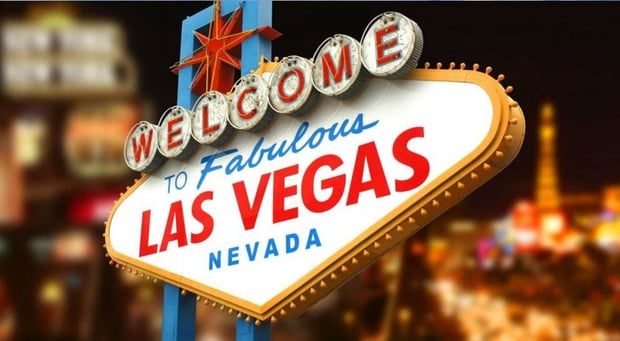 More nonsensical rules from gaming regulators

Mathias Jensen

Published 24/04-2018
The additional changes in the last week to Nevada Gaming Commission rules may have good intentions but, in fact, they have simply increased the number of unnecessary rules imposed to attempt to catch casinos out.
The Commission and the Nevada Gaming Control Board already have considerable discretion over enforcing gaming regulations and what penalties to impose for any operations that violate them (or have staff who violate them without the operator`s knowing).
More reporting
The two standout changes to regulations related to the rules against drunken clientele being allowed to gamble, and imposing a duty to report as suspicious wagers any bets made by coaches or players of sports teams.
These new regulations will most significantly impact front of house employees, a large part of whose income relies on tips. That should be kept in mind as we scrutinize what these regulations will mean in reality, firstly with the requirement to report coaches and players making wagers as suspicious activity.
The USA has more than 460,000 college athletes and more than 5000 professionals; across the world, that number can at least be quintupled. Nobody seems to have suggested how staff are going to remember the names of a couple of million people to ensure their gambling is monitored. Even sports journalists or players might have trouble giving you the name of the second assistant special teams coordinator for a small college team. There`s no way an employee taking a cash bet from an individual is going to recognize such a person, and how will they know if they are using a third party?
With the impaired gambling rules, how are front of house staff going to identify patrons impaired through drugs? Most people won't be taking drugs in public, although vaping of some marijuana derivatives is now an option. Most drugs don`t take effect instantaneously, so how will front of house employees be able to decide at what point the gambler has crossed some invisible line?
In the end, the line will be ill-defined and will place unfair responsibility on front of house employees to make judgment calls about gamblers who are taking illegal substances.
Too many exceptions
It is very interesting that the new regulations regarding wagering by coaches and athletes don`t mention team owners, directors of athletics, officials of various leagues, sports promoters and, most significantly, linemakers. Clearly, athletes and coaches can directly influence games and possess inside information, but then so do all the others mentioned to a greater or lesser extent, apart from linemakers, where the issues are different.
Linemakers are employed to figure out the handicap for sporting events and to recommend the line and spread. Their predictions are made well in advance of an event and then adjusted depending on what new information arises. What happens if a linemaker gets information that will make a significant difference to the odds and places a bet before informing his clients, the people who run sportsbooks? Who is monitoring them and calling them to account? No sportsbook manager would want to see linemakers or their staff placing bets, but the regulators have completely overlooked them as a factor.
Requesting more explicit rules
It would have been better if the regulations for front of house employees had been made more explicit, and the time spent on establishing these new regulations had gone on establishing plans to support local sports betting companies when the federal ban on sports wagers is rescinded, as one day it must be. The Gaming Commission don`t seem to be thinking about this; an example of the issues which might arise is what if sports wagering were to be allowed in California, but Californian regulations didn`t require reporting of athletes and coaches? Could sportbooks operating out of Nevada run operations in California, and whose rules would they have to abide by?
Although the new regulations have sensible aims, all they are really doing is adding to the burden for front of house staff when the issues could either just as well have been handled under existing regulations or, even with this new regulation; they are still simple to breach.