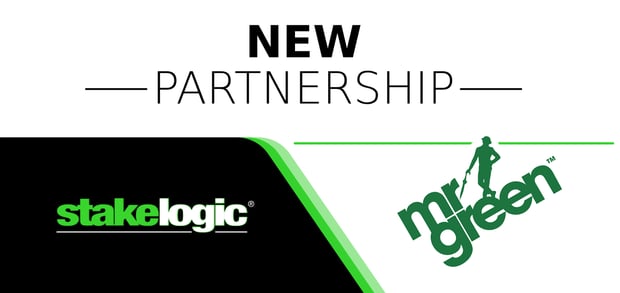 Mr. Green Join Forces with Stakelogic

Mathias Jensen

Published 02/06-2019
The slick sports betting and casino brand, Mr. Green, have just announced a deal with Stakelogic that will see the latter provide their online slots for the former. Mr. Green, which is owned by William Hill as of last year, will soon be given the chance to expand their video slot offering, providing their many players with games such as Book of Cleopatra and Book of Adventure.
Progressive Jackpots
In addition to their many slots Stakelogic will also give Mr. Green the chance to use their progressive jackpot system, which works across several of their slots and gives players the chance to win big even with small stake bets.
This deal also includes Stakelogic's Quattro mechanic, which offers players the chance to play many games at once, effectively allowing them to "multi-table" slot machines like poker and blackjack players do with online card game tables.
A Big Move
A spokesperson for Mr. Green declared that they were "happy to launch Stakelogic" on their platform, believing it to add an extra dimension to their brand. They added that they expected the casino games to perform well and to provide their players with more of a "personalized casino experience".
Stakelogic were equally excited by the deal and the opportunities that it could provide, noting that it reinforces their "innovative approach" as well as the "quality of [their] games". They finished by saying that they are looking forward to working with Mr. Green and to seeing what the future holds for this partnership and the continued growth of the company.