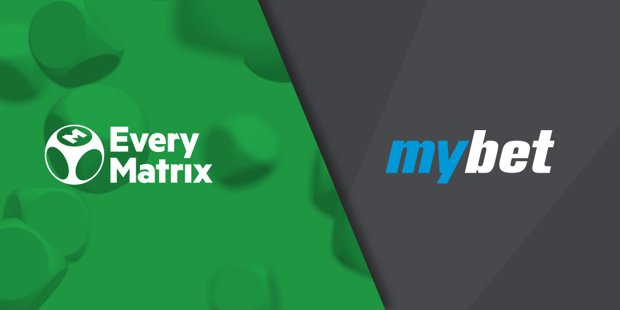 MyBet Site Launches with Help from EveryMatrix

Mathias Jensen

Published 05/05-2019
The betting brand MyBet has been sitting dormant thus far in 2019 and it also missed the latter part of 2018, but a new deal with EveryMatrix will see the brand return. The re-launch comes after a complete re-working of the back-end, with countless improvements that could be set to make this a popular brand once more.
The London-based EveryMatrix used an official press release to announce the re-launch, going into great detail in the process. They announced that the new-look MyBet will be scalable and will make use of EveryMatrix's advanced platform and customizable management and reporting tools.
The new re-branded betting site will come loaded with the latest and greatest features and services, including the MoneyMatrix payment processing service and an extensive number of security features that provide the latest in fraud protection and prevention, as well as responsible gambling.
The Hiatus
MyBet was the best known and most played online casino and sports betting site in Germany, and it held this title for more than 15 years, expanding into other regions during that time. However, the parent company was forced to file for bankruptcy in September 2018 after they were unable to pay a sizable tax bill.
Rhinoceros Operations Limited, a Malta-based gambling firm, purchased the inactive company just a few months later and since then they have been working to renovate it and re-launch it, bringing along EveryMatrix to help them with this sizable task.
The new casino supports a number of gambling markets and could be set to make MyBet an even bigger and better known brand than it was before its hiatus. A spokesperson for the brand also commented on the advanced responsible gambling features that they have implemented in the casino, including loss/wagering limits, time-out features, "reality-checks" and more.
A number of big-name gambling brands have gotten into trouble lately for what has been perceived as a "lack of care" concerning problem gambling, but MyBet's new owners clearly have this as one of their very top priorities and should be able to avoid the wrath of the regulators.
The Integration
EveryMatrix and Rhinoceros Operations Limited have both commented to express their delight at working with one another and launching this brand to a new gambling audience. Rhinoceros called MyBet "one of the pioneers in German sports betting", before expressing their delight at the opportunity to bring it back.
They also commented on their strong relationship with EveryMatrix, which they noted had been a big part of their decision to work with them on MyBet. A spokesperson for EveryMatrix also expressed excitement at working on the MyBet project, before noting that they were more than happy to "step up" to the challenge of bringing the site back.