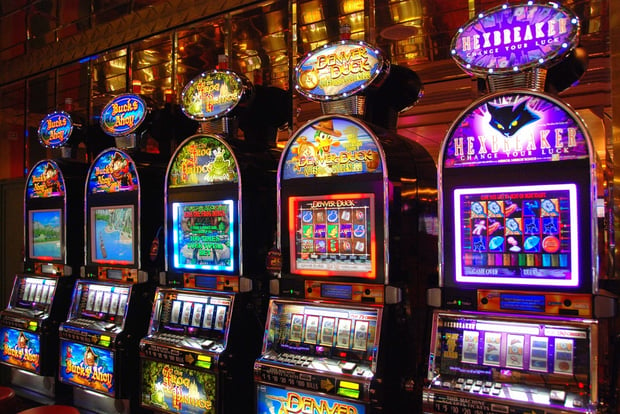 Mystery Prize Gaming Machines Now Deemed Illegal Gambling in Singapore

Mathias Jensen

Published 28/08-2018
Local police in Singapore recently announced that "mystery prize vending machines" are now illegal across the city-state.
As a consequence of this new illegality there will be a nation-wide ban on the machines which have grown in popularity over the last year. This growth in popularity is partly because of their large number: at least four of the most prominent providers of these machines have installed them in high-footfall areas such as malls, stores, and other locations.
The machines have grown in popularity too because of their claim to offer big-ticket prizes – such as smartphones and consoles – to players. These random, non-monetary prizes are dispensed when the player places between S$5 and S$10 into the machine.
On Thursday the Singaporean police force stated that the devices are considered as a form of public lottery and that this places them in violation of provisions of the Common Gaming Houses Act. The operators of these machines have been advised to cease operating. In fact, the violators stand to face harsh penalties: those found guilty stand to face a prison sentence of up to five years and large fines between S$20,000 and S$200,000.
According to The Straits Times the machines have arrived in Singapore after having witnessed a surge in popularity in nearby countries such as Japan, Malaysia, and Taiwan.
Claw Machines Not Gambling
In order to avoid any potential for confusion or concern the police clarified that claw-operated machines will not be considered illegal gambling. The distinction lies in the fact that the player can clearly see the potential prizes that they are playing for.
Further clarification was requested in the digital space. The popularity of "loot boxes" and other such products has expanded online and the authorities suggested that the public is responsible for seeking legal advice when they are concerned in this area.
Thomas Lee is an addiction specialist and he told the Straits Times that he did not consider the risk of addiction to these machines to be that severe. He did, however, mention that there were potential dangers of children getting hooked and spending money on the machines.
According to Lee gambling is a simple dynamic where people wager on a random outcome. They do not have control over the thing that they bet on so whether or not there is a prize at the end does not matter: it is all gambling in the same way.
According to the Straits Times there are reports that the mystery prize vending machines have been removed overnight following the statement that was made by the police on Thursday. Despite the announcement some of the devices remain in location and the owners have communicated that they did not know about the new status of the machines.