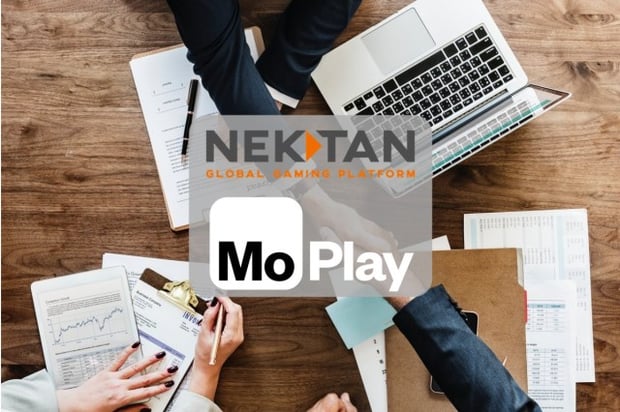 Nektan and MoPlay Sign New Content Deal

Mathias Jensen

Published 24/03-2019
There are few gambling brands out there that own as many online casinos as Nektan. They seem to produce as many of these as Microgaming produce video slots, and that has won them a lot of praise from casino software developers and a lot of attention from players. It has also led to a few big partnerships and deals, one of which was signed recently with MoPlay.
This deal will see MoPlay join the growing Nektan platform, which is a business-to-business platform by the name E-Lite.
A New Partnership
The aforementioned deal was actually struck between Nektan and Addison Global, who created MoPlay. It means that MoPlay will be granted access to Nektan's large roster of video slots and other gaming titles, all of which are available through Nektan's proprietary platform.
This is another big move for MoPlay, who have taken great strides in recent months, after launching as recently as August 2018. They are perhaps best known through their connections with the English Premier League, as they are the official betting partners of both Manchester United and Watford, but they have also made themselves heard in other areas and are a very promising up-and-coming brand.
A spokesperson for MoPlay announced that the integration and the exclusive content appealed to them the most when signing this deal, but the promotional tools offered by Nektan were also a big reason they signed on the dotted line. These promotional tools will no doubt help MoPlay to expand even further, pushing the brand to more and more players.
The E-Lite Platform
The E-Lite program is a B2B distribution platform used by Nektan to supply gaming operators with over 700 top titles, all of which utilize HTML5 technology. All of these games are designed to be mobile ready and are at the very cutting edge of slot design, as highlighted by their involvement with Yggdrasil Gaming, a Swedish based developer that has caught the eye of many slot fans in recent years.
In addition to these games, uses of the E-Lite platform are also given access to a host of tools that they can use to promote their games and services to a large audience.
More to Come
This is just one of the many deals that Nektan have signed in the last 12 month or so, and there will no doubt be many more such deals to come. Just a couple months ago they signed a partnership with Rocksalt, who also gained access to E-Lite, a platform that should now form a big part of MoPlay's game-plan going forward.