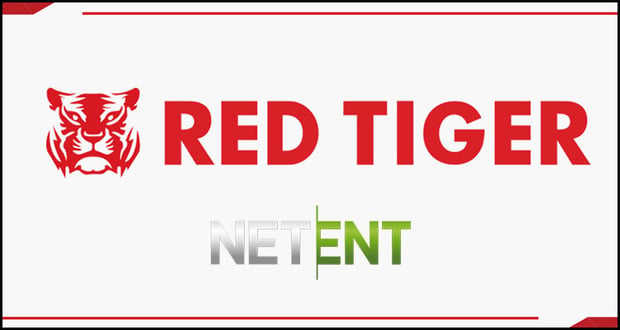 NetEnt AB take over Red Tiger Gaming

Mathias Jensen

Published 28/09-2019
NetEnt has expanded on its market share by completing the take over of popular video slot creator, Red Tiger Gaming. The deal will see NetEnt pay almost $300 million to acquire the software provider and significantly add to their market share and casino games roster.
The press release from NetEnt made the details of the deal public. It says that they will pay an initial price of almost $250 million for Red Tiger. There will then be a second payment of almost $30 million which is performance-related. The deal includes full ownership of the company and is not a part share agreement.
Lots of potential for growth
Red Tiger is one of the bigger names in the iGaming industry and this acquisition is seen as something of a coup for NetEnt. Because they have a first-class name in the industry and an already well-established range of titles and promotions Red Tiger Gaming should help NetEnt to bridge the gap between them and Microgaming. The total yearly earnings of Red Tiger stand at around $20 million which means that NetEnt aren't just increasing their market share but they are also adding a profit-making entity to their portfolio.
Aiming for innovation
NetEnt released a statement that said they feel the taking over of Red Tiger will allow them to continue their aim of expansion. It will also allow them to continue to innovate and become the true market leader of the iGaming industry. They also hope to use some of the technology that Red Tiger has developed to continue its current growth curve.
They said they were extremely happy about signing the latest deal and felt they both have a reputation as two of the most forward-thinking companies on the market. They have a record of innovation and intend to continue this by using the great minds that work for Red Tiger to improve their titles. They also feel that the increased revenue will help them to continue to grow across a number of markets.
A pleasant deal
The CEO of Red Tiger also made a similar statement. He said that they were delighted to have merged with one of the biggest names in the industry. They hope to continue their good work and help NetEnt to become the market leader, without losing their own sense of identity. The plan is to combine their resources to create some attractive games and to cover as many different regulated markets as possible.