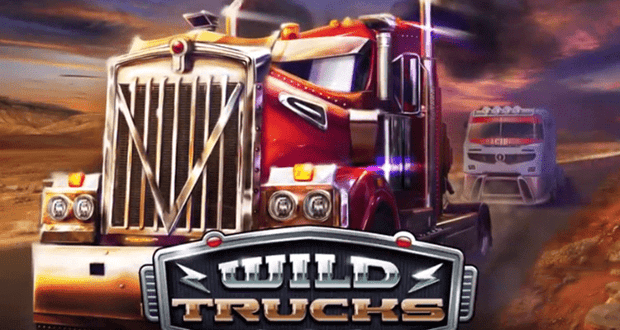 NetEnt and Habanero Introduce Two New Slots

Mathias Jensen

Published 10/07-2019
Habanero and NetEnt, two hugely respected developers, have just announced the release of some brand new slot games. Habanero have launched Wild Truck, which takes players on a high-speed journey and features some big and powerful trucks. NetEnt, on the other hand, have launched Cash-O-Matic, which is themed around a classic cash-machine aesthetic.
Habanero: Wild Trucks
Habanero's Wild Trucks slot puts players in the driving seat as they go on a high-octane trucking adventure. There are additional spins to be won, big wilds to trigger, and much more.
A spokesperson for the brand commented on the release of this new trucking title to call it a "rip-roaring" game that they were thrilled to "let loose" on the gaming public. They also talked about the Free Games and the Wild symbols that Wild Trucks features, stating that these can combine to create big wins for the players.
Wild Trucks joins many other big named games in the Habanero portfolio, including Lucky Lucky, which they launched earlier this month. Lucky Lucky is an oriental-themed game that comes loaded with Japanese artwork, including bonsai trees, cherry blossoms, waterfalls, and more.
NetEnt: Cash-O-Matic
Cash-O-Matic is a 5-reel, 4-row video slot that provides players with 1024 ways to win. It uses an old-school cash machine aesthetic and comes bundled with a variety of features and cool mechanics.
One of those features is known as Avalanche. This is a similar feature to what Microgaming call Rolling Reels and to what other developers have called Cascading Reels or Cascading Symbols. It featured prominently on their Gonzo's Quest slot, which proved to be a huge hit with players. Simply put, this feature removes all winning symbols from the reels and replaces them with new ones. This effectively gives players another spin and allows them to keep going.
There is a slight difference where Cash-O-Matic is concerned, however, because this Avalanche feature plays out in reverse. Instead of removing the winning symbols, Cash-O-Matic removes the non-winning symbols, leaving the successful ones on the reels.
There is a Level Multiplier feature added to NetEnt's Cash-O-Matic that builds for every additional spin that the Avalanche feature takes and there is also a bunch of additional spins to unlock. Players can collect a multiplier that goes as high as 50x.
As with all NetEnt titles, there are a lot of extra features and big graphics to explore on Cash-O-Matic.
A spokesperson for NetEnt commented on Cash-O-Matic's release, saying the game was an "homage" to the world's very first slot machine, the Liberty Bell. They also pointed to the Avalanche feature, the Free Spins, Scatters and Multipliers, all of which mean that while Cash-O-Matic is very much retro in style, it's a modern casino game at its heart.
Cash-O-Matic will be added to the huge NetEnt portfolio, one that includes new games like Spinsane, as well as classic ones like the cosmic-themed Starburst. They have one of the most popular iGaming portfolios in the industry and thanks to slots like Cash-O-Matic that selection is improving all of the time.