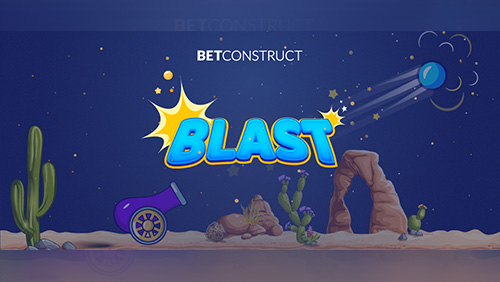 New Blast game from BetConstruct

Mathias Jensen

Published 08/08-2019
BetConstruct is known for putting together some of the absolute best gaming solutions on the market. With a weighty portfolio of titles on offer, they aim at offering operators the best casino games they possibly can. Their latest game, Blast, is a new take on the classic risk-taking game format. It allows players the chance to take a risk firing a cannonball, but with a chance of coming away with a big prize.
Game premise
Blast gives players a cannon that is set up and ready to shoot. On every round, the player picks what they would like to wager and then fires the cannon. If the cannon hits a multiplier then a prize is awarded, if it doesn`t, then players are given nothing.
It uses a cryptography to decide on winners, which allows players to verify the result. There are also a number of customisation options for both operators and players. The player can set cashout levels which will cash out when the cannonball hits multipliers of a certain value. The operator can allow or disallow players to bet multiple times in the same round.
Signing new deals for new releases
BetConstruct haven't just been concentrating on making new games though. They have also been working hard on getting new partners for their business operations. By signing with Wazdan it will give BetConstruct the ability to offer Wazdan games to areas where Wazdan do not have their own partnerships. One such area is Malta, which BetConstruct are already on offer, but Wazdan is not.