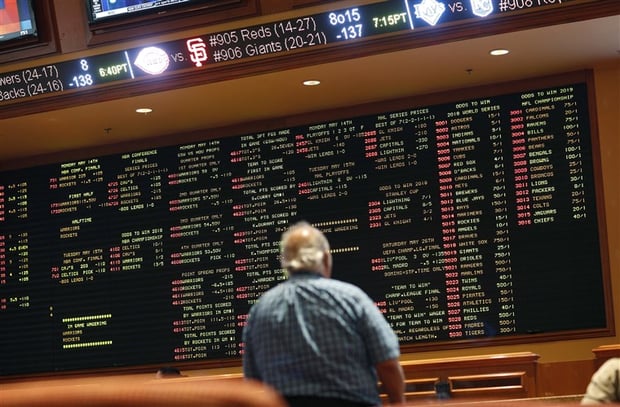 New Gambling Laws Passed by Indiana State Senate

Mathias Jensen

Published 15/03-2019
The state of Indiana has just moved one step closer to allowing Spectacle Entertainment, a casino cruise operator, to establish a land-based casino in the city of Terre Haute. The proposal that would allow such a move has just cleared another hurdle and while it's not quite over the line yet, it's a huge step forward and the odds are now in Spectacle Entertainment's favor.
Lots of Support
This news was broken by The Indianapolis Star newspaper, who announced this week that Senate Bill 552 passed by a clear vote of 38 to 11. The Senate Bill will now be voted on by the Indiana House of Representatives, who will play a big role in deciding the fate of this bill.
The buck doesn't stop with them though. If the 100-strong Indiana House of Representatives approve the bill then it will go to the state governor, Republican Eric Holcomb. He will then need to sign the bill, after which Spectacle Entertainment, and gambling fans throughout the state, will get their wish.
From Boat to Land
Spectacle Entertainment owns the Majestic Star Casino Hotel and the Majestic Star Casino Hotel 2, both of which are floating casinos and hotels. If this law is passed then they will be allowed to transfer both of these casinos inland, with one going to a new $300 million facility next to Interstate 94 and the other heading neatly 200 miles south to an as yet undisclosed location in the city of Terre Haute.
According to the author of the bill, it represents a "once-in-a-generation opportunity" and would significantly alter the gambling landscape in Indiana, potentially paving the way for other gaming companies to follow in Spectacle Entertainment's footsteps.
More to Come
If this bill is passed then the doors would be open for other casino cruises to apply for an in-land casino license. They will then be afforded the opportunity to open sports books and to provide a range of gambling opportunities for the locals, with the state coffer's set to inflate by millions of dollars in additional tax revenue.
The invitation will also be extended to race-tracks, who can offer the same interactive gaming solutions and greatly expand their businesses as a result. It may also trigger an influx of gambling brands into the state, which in turn could greatly improve the tourism sector and gross domestic product.
This bill hasn't been passed yet and right now we can only speculate, but citizens of Indiana should see this matter conclude in 2019, after which the state's gambling landscape will begin to change and could look decidedly different by 2021.