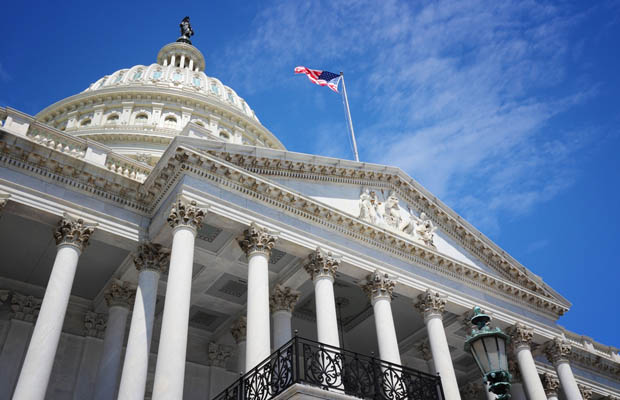 New Sportsbetting Legislation Being Considered By United States Congress

Mathias Jensen

Published 18/12-2018
ESPN.com recently reported that federal oversight could be coming to the sportsbetting industry in the United States, which was recently deregulated. The report states that legislation is being drafted by one of Congress' most senior members.
The History of PASPA
The report broke on Wednesday and explained that the Senator for Utah, Orrin Hatch, has filed a discussion draft. This draft will provide the basis of a discussion for federal legislators who will attempt to put federal oversight in place. The sector has gone from strength to strength following the invalidation of the Professional and Amateur Sports Protection Act (PASPA) by the United States Supreme Court back in May.
After 42 years in office, Hatch is set to retire at the end of the month. Over the course of his long career he has cemented himself as the most senior Republican in office. He was serving back in 1992 when PASPA was passed in Congress but since it was revoked, he has been arguing that federal regulation is needed to oversee the flourishing domestic industry.
Reduced State Power
According to the report, the draft legislation would allow for players to place bets upon collegiate and professional sports, but only if the State first acquires the official permission from the Office of the United States Attorney General. This permission would then allow them to begin implementing new regulations around sportsbetting.
An Emphasis on Grading
The draft legislation is 37 pages long and it would mean that operators in the nation would be required to grade their wagers until 2023 with official league data while widening the scope of the Sports Bribery Act of 1964 to make extortion, blackmail, and bets based upon non-public information illegal. The discussion around sportsbetting is diverse these days, with 20 more states weighing the pros and cons of joining a host of other states in legalizing sportsbetting activities.
Addressing Problem Gambling
The proposal aims to adjust the Wire Act of 1961 in a bid to allow operators in other states to sign compacts with one another. There is also language within the proposal that appears to tackle the issues of problem gambling and poor advertising practices.
"National Sports Wagering Clearinghouse"
The proposal also aims to create the "National Sports Wagering Clearinghouse" which would be responsible for finding instances of corruption. This would be done by harvesting a range of nationwide anonymized data for real-time sports bets such as the date, amount, and type of wager.
An Unnecessary Proposal
Statistics from The American Gaming Association estimate that gamers in the United States placed a combined $150 billion on sportsbetting last year. Chris Cylke is the Government Relations Vice-President and he shared his thoughts on the legislation with ESPN.com:
"Since the [United States] Supreme Court's ruling in May, the American Gaming Association has consistently maintained that federal legislation regarding sportsbetting is not necessary. That underlying position remains unchanged. At the same time, we remain committed to maintaining an open and constructive dialogue with policymakers considering sportsbetting legislation at any level of government."